Mark stayed until lunchtime yesterday. He has a been a huge help in the time he was here. We spent the morning doing Mom related tasks. Eileen went to get her hair done. The three of us finished up our time together having lunch at The Biscuit.
One non-Mom related task I did yesterday was stop by the library and pick up a book I reserved.
Damn! Here I go again. This is a book I'm probably going to have to own and study. The author was recommended to me by my therapist, Dr. Birky. I glanced over the Table of Contents (which is cleverly followed by an Expanded Table of Contents) and was intrigued. I was prepared for it to be a bit hokier than it is.
This morning I began looking at the book again. When he defined "mind" I wanted to mark the passage. As I said above: Damn!
I've got to quit buying so many books.
For what it's worth here's Siegel's definition: "By mind, I mean all that relates to our subjective felt experience of being alive, from feelings to thoughts, from intellectual ideas to inner sensory immersions before and beneath words, to our felt connections to other people and our planet. And mind also refers to our consciousness, the experience of knowing within awareness."
After Mark left, I went over to church and spent some delicious leisure time examining music. I decided to schedule the choral anthem, William Mathias's "Alleluia! Christ is Risen!", for Easter. It has a prominent organ part and will show off our new instrument nicely.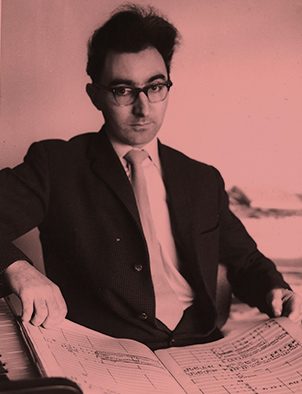 WILLIAM MATHIAS
I also read through a ton contemporary English organ music and found a piece I might be able to learn. I don't remember the composer but he's another one of those English dudes like Mathias.
I practices upcoming postludes (no preludes in Lent due to a gathering chant). Also read through a ton of Easter pieces in the basic anthology called The Golden Treasury.
This anthology is a bit dated in its editions, but most the pieces are gems. Composers are basically the great baroque organ composers. Lots of Bach, but also Krebs, Buxtehude, Bohm, and others. I read through a nice piece by Krebs and a transcription of a movement from Bach's Easter cantata on Christ Lag in Todesbanden.
I came home and made a martini and watched the first part of Sting's "When the Last Ship Sails" video.
This is another thing to thank my brother for (Thank you, Mark!). He mentioned to me that Sting had written a cool song called "Dead Man's Boots."
You may or may not know that not too long after my Father died, I wrote a piece called "Dead Man's Pants." That was back when I was doing more playing in local coffee shops. I remember the performance fondly. I gathered several fine musicians from Grace Church and other places. The final set up was cello, violin, bass, drums, piano, and me on vocals, banjo and guitar. It's a fun little piece.
So it was interesting to learn about Sting's piece which is part of musical he wrote.
Here's a song I like from it.
The entire video is on YouTube.