Up early this morning again this Thursday preparing food to take to my brother's and his wife's house. Last Thursday I was a mess. This morning I was a tad less of a mess. Also last night's choir rehearsal was not the disaster the previous week's was.
My pie crust didn't fall together very well this morning (a lot like last week… maybe cooking at the break of dawn isn't always the best thing to do, eh?). But this time I was a bit more reasonable about it and instead of starting over I just put what I had together. It's not beautiful but I think it will probably taste good.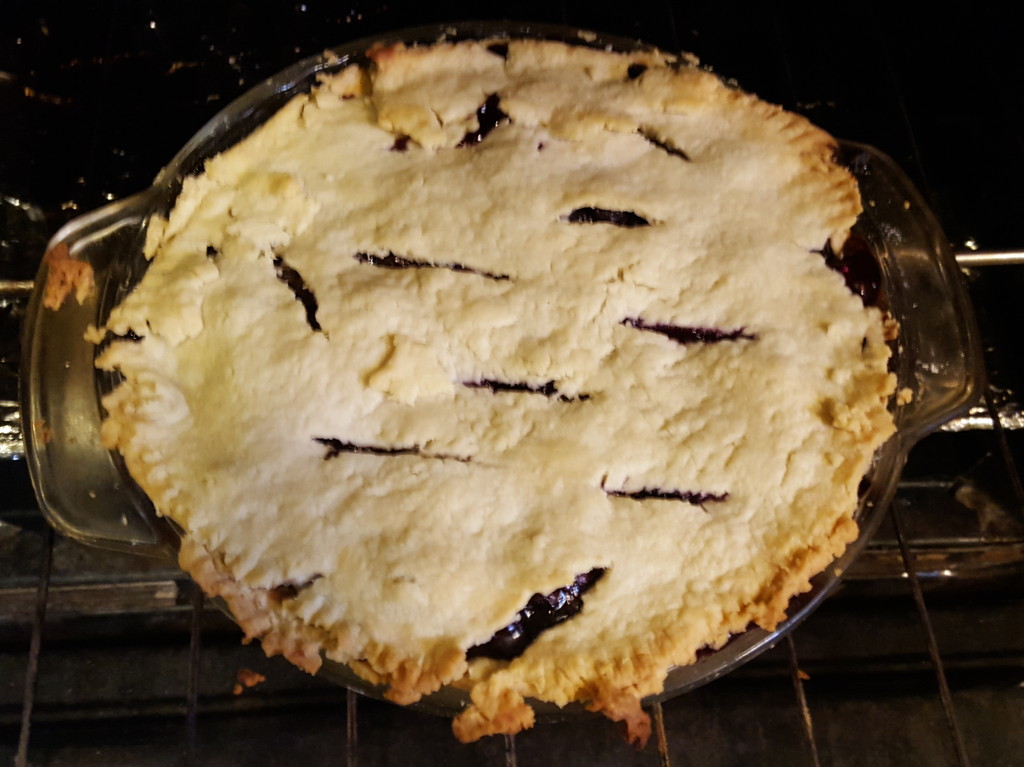 After cleaning up my mess, I made marinara sauce again. This time I used Eileen's leftovers from canning. It looks (and smells) to me like it worked pretty well.
I had fun last night at the drum rehearsal. One young man showed up with his mom in tow. I invited her to play (she must have been thinking of doing so anyway because she said she used to be a percussionist). A bit later, a choir member arrived with her grand daughter who told me Sunday she wanted to play. This young person did a good job drumming as well as on maracas on the Fraction anthem. The mom added some nice fills and the young man was obviously skilled.
I was more prepared for the choir's negativity last night. More patient and beat myself up less afterwards. We spent a half hour on two pieces, one beautiful (and I mean beautiful) renaissance motet by Josquin and the other a newer piece called The Choir Invisible, a setting of lines from George Eliot's poem. Eliot's wikipedia article lists 12 volumes of poetry and only 7 novels. Who knew?
It's 8:50 AM and Eileen hasn't come downstairs yet. Last Thursday I was dragging. But this morning I am in a much better space and ready to go. Halfway to being recharged, I think.