In the last week or so I have had some very nice things happen to me. Of course, i enjoy having the Jenkins clan around. I am sometimes amazed at how interesting they are and fun to talk to.
While they were visiting someone found John Manning on Facebooger.
I knew this man back when we were living in Oscoda, probably around 1975 if not before that time. John told me then that his dwarfism would limit his life span and that he did not expect to make it to his thirties. He was a gentle insightful presence and I remember fondly many chats with him and visiting him and his family at their home in Oscoda.
What a gas to find out that he is alive. Not only that but if he's half as happy as his Facebooger pics make him out, he is thriving.
I  think this is him and his kids. Wow. How cool is that? I suppose it makes sense that medical science in the 70s would be this improved and allow John a normal life span. Happy story.
Then there's this guy, David Barber (on the right) . Dave has to be one of the friends with whom I have kept contact the longest.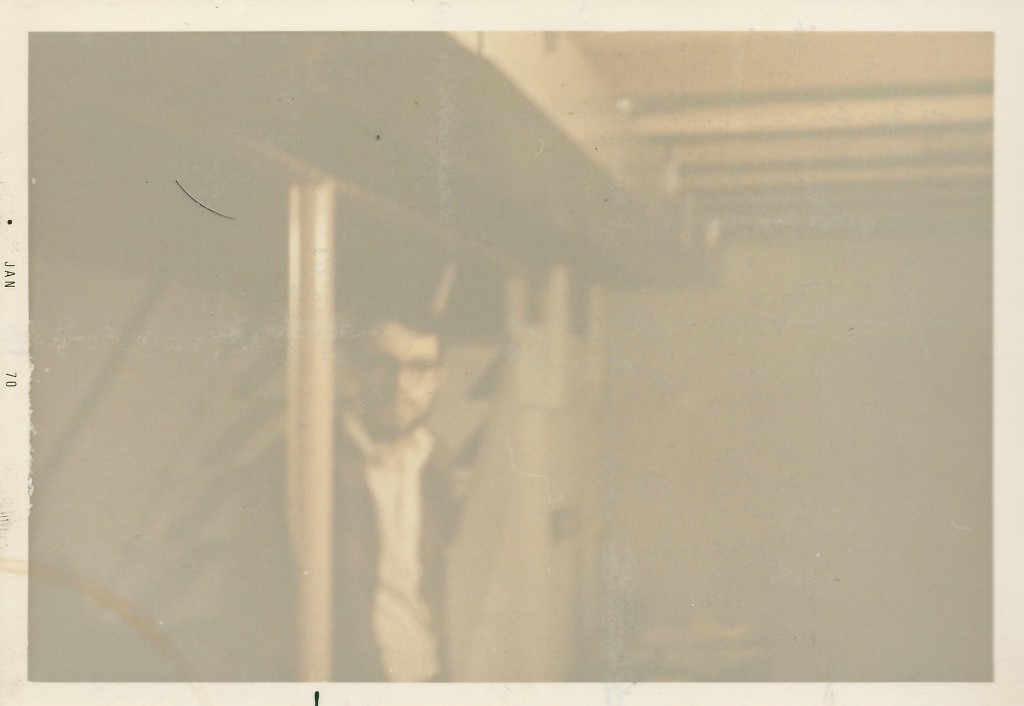 He has always loomed large in my personal story. I can think of memory after memory of our friendship dating back to the 60s. In the last few years we have reconnected and seen each other and our significant others (that would be Paul, on the left above, and Eileen) in person a few times sharing meals in restaurants and memories.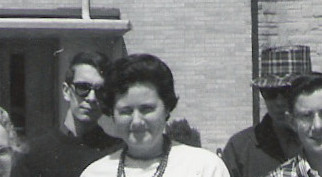 I woke up this morning and found that Dave had posted a sweet tribute to me. What can I say?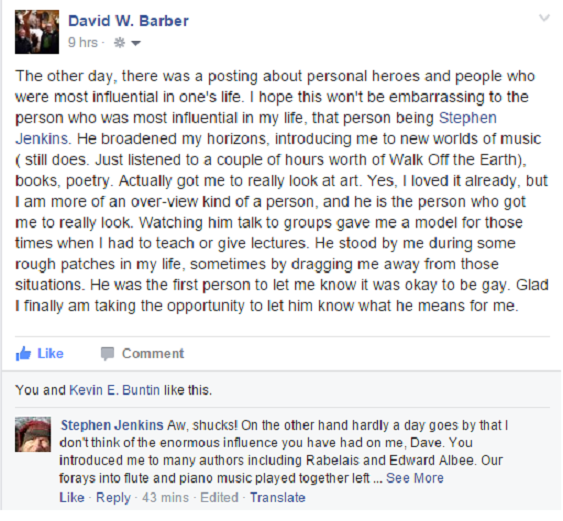 This is all so sentimental it feels strange. But it's a good balance to all my self pity and moaning and groaning that I do here.
It's interesting to read about how people are coping with China.
I heard Laila Lalami interviewed on a BBC news podcast and was so impressed with her I ran her references down. Very glad to see her publishing on the pages of the New York Times as well as the Nation. She has some sensible things to say about what is happening in the world today.
I am a total fan of this writer.
Another book on my to read list.
I seem to remember that adding water to wine in the Gospel stories was rationalized by my Dad as needed because the wine was so thick. No mention of that here. I probably made it up. Memory is a wonderful malleable thing.
Charles Blow is always worth reading.
I found this very interesting since I am on of the those who are more in between than easily diagnosed. Blood pressure was down yesterday. This morning it was high on the first take. Half an hour later it had fallen down to 134/89. No matter what, I think I need to keep trying to lose some pounds. That would definitely help my health I am sure.