So yesterday everyone in this house was either making a Tiki mask or designing one (Grandpa Butch).
Nicholas's Tiki mask. He was the last one finished.
David's.
Cynthia's.
Savannah's.
Mine.
Catherine's.
Eileen's. Somehow I forgot to get hers up on Facebooger yesterday, but I rectified this omission this morning.
1. Raymond Carver : The Poetry Foundation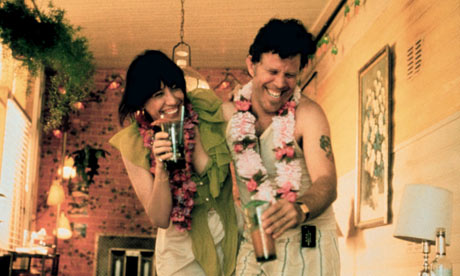 I can see why people read Carver after spending some time in California. One needs a bit of darkness in this sunny sunny place. I do like him.
2. Primary Sources: "Beginners," Edited : The New Yorker
This is a cool version of a short story by Carver that shows corrections and edits.
3. Rite of the Sitting Dead: Funeral Poses Mimic Life – NYTimes.com
All of my links are darker this morning. Greets from the sunshine state.