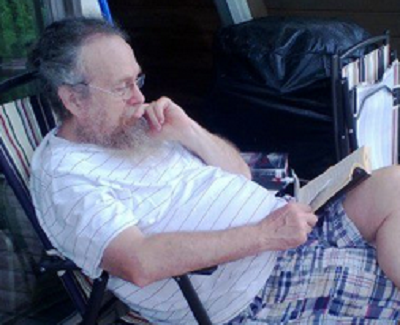 My reading habits are changing. I take this as another good sign of ebbing burnout. When living through the stress of my work year (ballet, choir), I tend to begin the day with mental challenge. This means reading non-fiction and lately working on my Greek skills.
Then I read fiction later in the day and even in the evening.  I guess I do this to distract myself. My emotional speed has slowed and intensified as I've aged. Being with people increases my lack of equilibrium for whatever reason. When i'm burned out, this is even more the case.
So dipping into fiction whether escape reading or just solid writing helps me.
I have noticed that lately I am returning to non-fiction as the day wears on.
Part of this is a thirst for some good solid music history reading in addition to my weird attachment to liturgy and religious history.
I say weird because it is practically involuntary. It sort of sneaks up on me that I am reading both a bio of Thomas Cramner (the dude primarily responsibly for the original Anglican Book of Common Prayer)
and a "bio" of the Prayer Book itself.
I also have pulled out my copy of The First and Second Prayer Book of Edward VI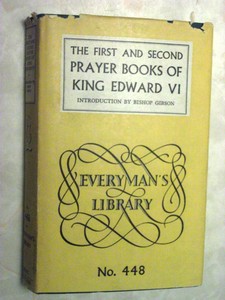 and Marian Hatchett's wonderful Commentary on the American Prayer Book.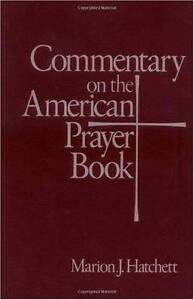 After all this religious reading, I find myself returning to a couple of music history books: Domenico Scarlatti by Ralph Kirkpatrick and Bach: Music in the Castle of Heaven by John Eliot Gardiner.
I have also ordered a bio of Buxtehude by Kerala Snyder.
I'm also reading some fiction titles. The Stone Gods by Jeanette Winterson which seems to be sort of a lesbian  robot romance sci fi romp.
Also I noticed a title by Anthony Burgess whose plot I couldn't readily recall, One Hand Clapping.
Excellent. I'm on page 119 of 216.
All of this brings me to a quote I read this morning in the Chilton Powell intro to Hatchett: "Anamnesis is the antithesis of amnesia." Powell is actually quoting Hatchett himself.
The word, anamnesis, has a special meaning in liturgy. But the OED gives its original meaning first: "The recalling of things past; recollection, reminiscence."
Living in the present cacophony of incoherence, polemic and fuzzy thinking,it is useful to recall that history is our memory. Remembering is the opposite of permanent forgetfulness. These ideas become very real when one is facing aging, but they are still important to any society that wishes to function.
So figuring out the past via some historical books  makes sense to me as a continuing task before all my brain cells forget everything. Heh.
1. Errors in Reasoning List of Definitions
Couldn't resist posting this link on Facebooger. I have been noticing the superficiality combined with weird anger that peppers most partisan posting I read on Facebook. I attempt to follow people I disagree with it, so it's a bit of mix. Few people are using their brains. But maybe that's the definition of social media, eh?
2. Sam Greenlee, Writer, Producer, Government Agent, Dies at 83 
This guy seems really interesting. Might have to read his book(s).
3. Mr. Shinseki Takes the Fall – NYTimes.com
I was surprised to read that both Boehner and Pelosi regarded this as a mistake. I agree with them. However our learned leaders through him under the bus.
4.X-Men, Not All Fiction – NYTimes.com
When this article mentions that the "integration" of the armed forces was actually linited to allowing complete separate sections of either white or black it reminded me of the church of my childhood. The denomination of the Church of God was then about half and half black and white, but there were few integrated congregations. This is probably still the case.
5. How Book Publishers Can Beat Amazon – NYTimes.com
Interesting article. I often read comments. I found this one helpful:
"as an avid reader of books who was also once a well-paid, well-trained, International Typographical Union member and typesetter of books I can tell you from experience that the idea of maximizing profits at the expense of the consumer is nothing new in the publishing business. With the advent and marriage of phototypography to computerized digital typesetting the actual cost of typesetting a book went to zero, because the authors themselves did the actual typesetting while they typed their final draft and saved it to disk. Editing and other alterations to the text were likewise done "in-house" which eliminated further cost to the book production process. The happy result for publishers: Book prices skyrocketed and so did profits. Publishers never passed the savings onto their customers"
6. In Expansion of No. 7 Line, One Problem: An Elevator 
I love this: "A spokesman for the Washington Metropolitan Area Transit Authority said that an incline elevator had been at its Metro rail station in Huntington, Va., since 1983, but that the agency was now unsure why it had been installed." The author of the article uses this in his conclusion as a possible result of the No. 7 elevator installation. Heh.