So I'm feeling a bit glum today. I think part of getting my groove back is also becoming more attuned to what is happening inside me. Yesterday after talking with Dr. Birky in our biweekly session, I realized that I felt better. I didn't come away with new insights or goals or anything. I just think it helped to be listened to.
I have been spending time with Beethoven on the piano. I have read through almost all of his piano sonatas at one time or another. I know the first volume better than the second. Lately, I have been working through sonatas in the second and finding it rewarding.
In his J. S. Bach: a life in music, Peter Williams comments about François Couperin's later work in an aside referring in aside to  "The falling-off of musical quality and originallity in Couperin's later books. As with Beethoven I have been reading my way through all Couperin's Ordres (groupings of pieces). I am near the end and find myself disagreeing with PW's assessment.
I have been keeping Philippe Beausant's book on Couperin by my synth and consulting it's meticulous information about each dang piece. I don't think he would agree with Peter Williams either.
Today I finished translating the first section of Plato in chapter 7 of my Greek. I have been using an app on my tablet to supplement my study. It's the difference between a glossary (which my texts provide) and a dictionary.
I do own a Liddell and Scott dictionary which is the standard Ancient Greek reference book.
But the print is very small in it. The Android Greek app gives the Latin equivalent and citations of different usages in the literature.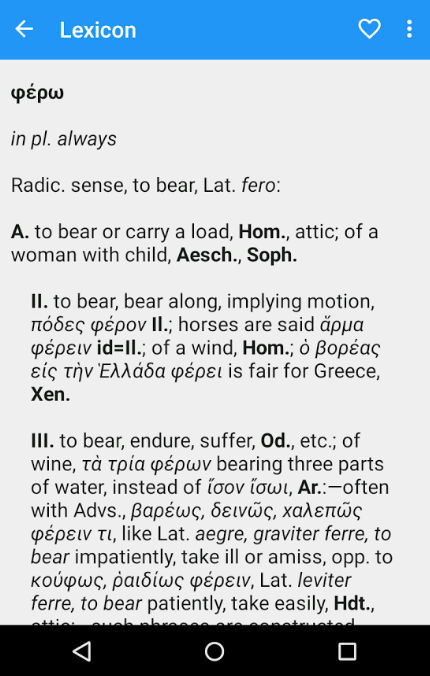 This is helpful and was helpful this morning when I was struggling to understand how the text had arrived at its translation.