Eileen and I have been coming to California to visit the fam annually for quite a few years now. It's always interesting. I remember listening to the radio in the early morning hours and being startled when the announcer mentioned the Inland Empire. Wow.
This phrase rang out oddly in post 9/11 America.
Little did I know that it preceded the current rhetoric at the time about the USA as cruel Crusader against the unbelieving world (i. e. Muslims and other non Christians).
Still it startles me when I  hear or read it.
When  I  try to wrap my head around Southern California, one association that is strong is the work of Raymond Carver.   I'm not sure when I first became aware of his work. It may well have been after seeing the movie "Short  Cuts."
I admire the movie as a stand alone piece.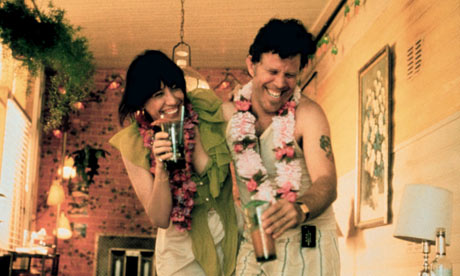 It draws together Carver plots from several of his short stories.
At some point I read  Carver's entire opus including his poetry.
His bizarre and uniquely American  (and specifically Southern Californian) take on 20th century life is amazing. It provides a helpful corrective to the noise of American consumerism and the rampant automobile culture that dominates the L.A. area especially.
Then there's John Muir
He was an early American environmentalist and co-founder of the Sierra  Club.
He is also author of some lyrical books about the natural terrain in this area.
Years ago I found his The Mountains of California  in a free e-book.  My son's home nestles in the midst of some of the humbler examples of there mountains.
Seeing the mountains of this area is always something I look forwand to when we visit. I am exhausted after yesterday's marathon trip. After spending the day in stuffy airports and airplanes it was restful to sit by the pool here in the cool Californian night.