I seem to be in a brooding sort of mood for most of yesterday.
The words of Robert Shaw kept echoing in the back of my mind:
Speaking at his installation as Minister of Music of the First Unitarian Church in Cleveland in 1960, he said this of church music:

Only the best is good enough.
Sigh.
I have struggled with concepts of relative worth of different musics throughout my life.
As a student and professional church musician for many years I harbored the idea that I could evaluate musical worth in a relatively objective manner. Questions of harmonic and motivic construction, the span and shape of melodies and other criteria would form a basis on which I could provide an analysis and evaluation.
But there came a time in my life, when I realized that I love all kinds of music despite objective criteria. I began to listen more closely to my own intuitive response to the worth of certain music.
I retain my abilities and propensity to approach music analytically. But now I factor in my own subjective response as well.
I forget that musicians usually have a clear hierarchy of worth. Rarely does mine match theirs. More often I have things on  my list that others do not.
But now I am beginning to try to return to thinking of the relative worth or "goodness" of music as I prepare for some dialog with one whom seems to perceive my work as inferior due to its inclusiveness of wildly different styles and insistence on quality in performance and constant personal improvement of each musician.
Although I am quite understanding when performances fall short of perfection (as most do at some level or detail), I cannot accept anything less than Shaw's idea of "only the best is good enough."
At the same time my own personal idea of best is pretty broad. I find art everywhere. So that next to the likes of Bach, Stravinsky and Mozart I place musics made up in the last hundred years like Zappa, Joplin, and Parker.
In addition I have been thinking quite a bit about folk  music.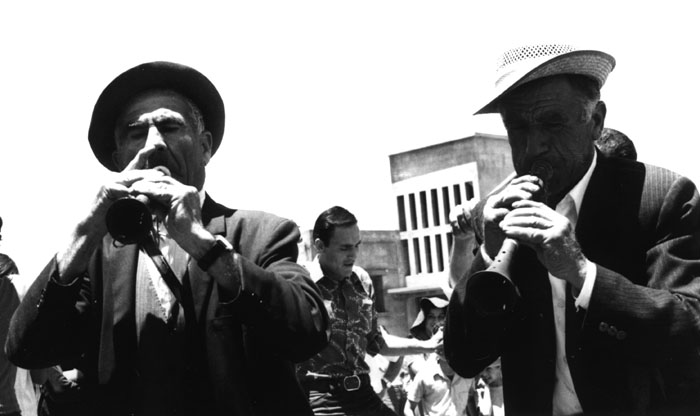 And also the derivative nature of most artistic endeavors.
I was reading in John Jacob Niles's introduction to his Ballad Book yesterday:
The ultimate result of creative thinking in the field of music–that is, composition–may appear  to be magic, but it is not. So far as I have been able to tell, the only thing the composer has is what he has inherited, and no matter what modern garb he may employ to dress his ideas, underneath them are the inherited motifs of the past, and this past is studded with folk motifs. A very great English musicologist has said, 'Music cannot be produced out of nothing.'

John Jacob Niles
I have also been thinking of the words of Paul Hindemith and the great Boethius but I won't burden the reader of this post with actual quotes at this point.
Suffice it to say that I am determined to pursue my own insistence on both excellence and openness. Even though sometimes this feels like a solitary pursuit.