If you're reading this, Eileen or someone has given me permission to announce the arrival of the latest Jenkins edition: Lucy Jenkins Locke, born 4:09 AM September 5, 2016! Sarah is happy and apparently okay!
We were in contact with Matthew and Sarah on and off during the day yesterday. At first they took a taxi to the hospital and were told that the contractions were too far apart to be admitted. They dallied for a while but then the last I heard were going home. This morning I got up to find an announcement on WhatsApp (the way we communicate with our world wide family).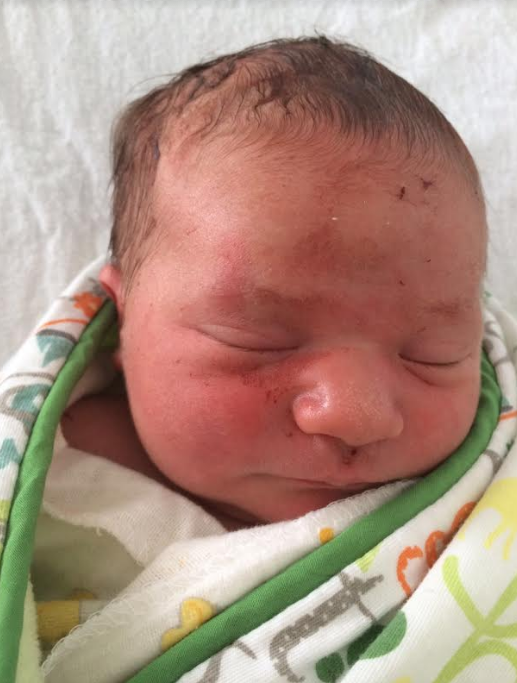 I just received permission from Matthew and Sarah to post a few pics here.
The British Branch of the fam gets bigger. Matthew seems to be adoring his new kid. Very cool stuff! We will go in October and see them in person!
Despite being less prepared than usual, the last minute prelude yesterday went well.  "Wer nur den lieben Gott lässt walten:  (BWV 647} is one of the Schubler chorales which means they are organ arrangements of a Bach cantata movement arranged for organ by Bach himself. Here's a video version.
I like this guy's version quite a bit. That's about the tempo I took it. I played the melody through once with the pedal stop to remind any one listening of the tune. I actually like this hymn tune quite a bit.
I like this live version sung by four men. It feels very honest and real (and in tune!).
Choir begins this week. I think I'm ready. Once again I will attempt to be the person in the room in the best mood. I hope this is easier this year. I'm trying not to expect too much from my choir since their numbers are dwindling and it's difficult to get a consistent group of people at any given event. But I will try to make it as good as possible of course.
I have had one parishioner express interest in joining. Of course, he's out of town a lot and often will miss rehearsal. Like the first one this week. We have been communicating by email and he has not answered my direct question querying whether he will make any Wednesday rehearsals. if he joins with the idea he's not coming to the rehearsals I will have to ask him to wait until he can. He is apparently going to sing with us on our first Sunday. That's all I can clearly get out of him. Fuck the duck. (I just emailed this guy and attempted to make clear that he can sing this Sunday, but if he knows he can't come to any Wed rehearsals I prefer he wait until that changes…. sigh….)
I am planning to play two movements from Handel's organ concerto in G major on our second choir Sunday. Tomorrow I will submit that info for the bulletin. Today I plan to to try to write up a little music appreciation paragraph about Handel and the organ pieces and the Handel anthem for that day. Also planning to make up signs for the choir room. Stuff like "Pure Vowels!",  "Come early to be on time!",  "Listen, Sing, Ask Questions, but try not to chat with your neighbor", "Loose lips sink rehearsals!", and so on.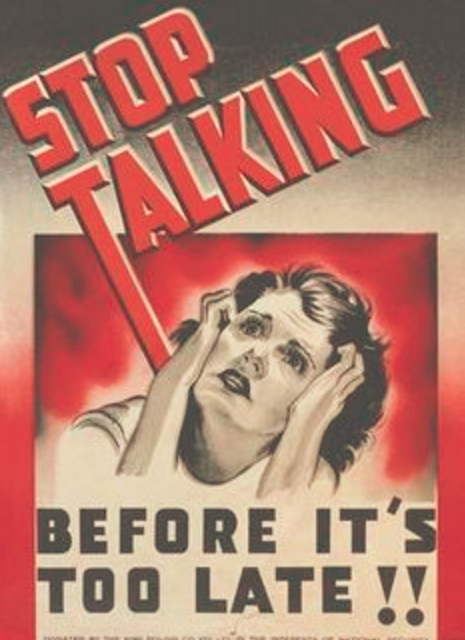 I looked online to see if I could purchase some hokey little posters announcing little tips like this. But I couldn't find exactly what I wanted. I decided I'll just make my own. Easy enough.
Eileen and I watched the pilot for the TV series Star Trek last night. It was hilarious. Kirk is not in it. In fact the only familiar cast member that seems to be in it is Spock. The whole series is on Netflix. I'm not sure how long it's been there, but I enjoy old Star Trek episodes as much as I do most new Tv/Interweb series.
I do roast veggies on the grill. there are some interesting ideas in this link.