I managed to speak to two mental health care givers yesterday. That's the good news. The bad news, both John Gibson and Ann McKnight are full up right now and not taking new patients. McKnight offered to see me in June. I told her no because I hadn't talked to Gibson at that point. But now I'm think she might be my best bet. I have a doctor's appointment today and will ask her to refer me to McKnight.
I also emailed my boss who recommended two of these people. She is out of commission for a while as she recuperates from major surgery. She did, however, tell me I could email her during this time if something was on my mind and this definitely qualifies.
Yesterday was also the third Monday in a row I have observed myself experience an emotional crash.
I was getting tasks done. I called the tax accountant and set up an appointment for her to see us in the afternoon and finalize 2015 tax returns for Mom and Eileen and me. Called the shrinks. Spent serious time at the piano and organ preparing for some rigorous Bach performances at church this weekend.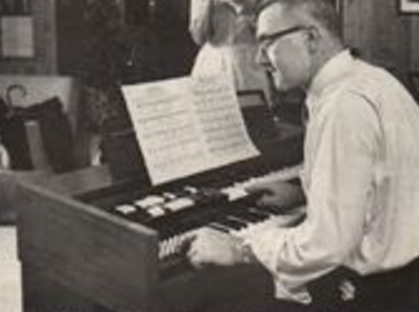 Meanwhile, Eileen was finalizing our tax reforms when the dang computer printer refused to work properly. I managed to stay calm through this. We decided to go to the grocery store (probably a mistake), buy a new ink cartridge and while we were there pick up stuff on our ongoing grocery list.
This went okay. But by this time my feet hurt and I was dragging. On the ride back from the store, Eileen said she was too tired to mess with it anymore and that we should install the ink cartridge the next day and see if that worked then. This made sense.
So it's after 5 PM. We're home and I have the groceries put away and am merrily making my evening martini. Eileen pointed out that I had not been managing to clean drinking glasses thoroughly, since she noticed residue on some in the cupboard. At first I did okay with this, but eventually I crashed emotionally and felt entirely like a failure until bedtime.
Let me clear. This is not about Eileen's behavior but about mine. If I thought Eileen was acting creepy I would instantly tell her and would not be writing about it here. She has been involved in what looks like an emerging pattern because she is really the only person around me. But not culpable.
So today I want to continue to intensely prepare for Bach for this Sunday. I have already spent some time with the piano piece (Art of Fugue 9) this morning. I am of course dreading my doctor's appointment, but hope I can remember everything to tell her and to ask her. 
I follow Ralph Nader on Facebooger he (or his staff) recommended this article.