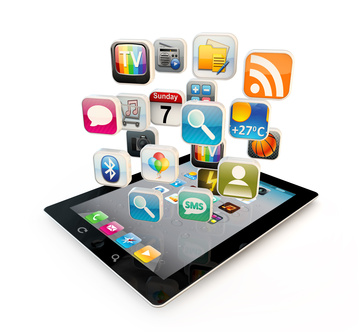 I'm still experimenting with news apps. Yesterday I put several more on my laptop. I usually get up in the morning and begin looking at the articles on Google News which compiles online articles (presumably using an algorithm procedure?). I use the tablet web browser app to access this. But yesterday I installed a tablet app version. I also installed apps from The Washington Post (paid subscription, but I'm on a free month long trial), BBC News and something called "News Reader" which compiles articles a bit like Google News. These are the ones that I put on my active news page on my tablet.
There were a couple of others I installed but wasn't too impressed with. I'm not as excited about the New York Times app after comparing it to the Web Browser version today. There's something about looking at what the NYT has chosen to put on it's front page that is clarifying. I'm probably just stuck in the past. But I find it helpful to see how much of the article they put on the front page before jumping it inside.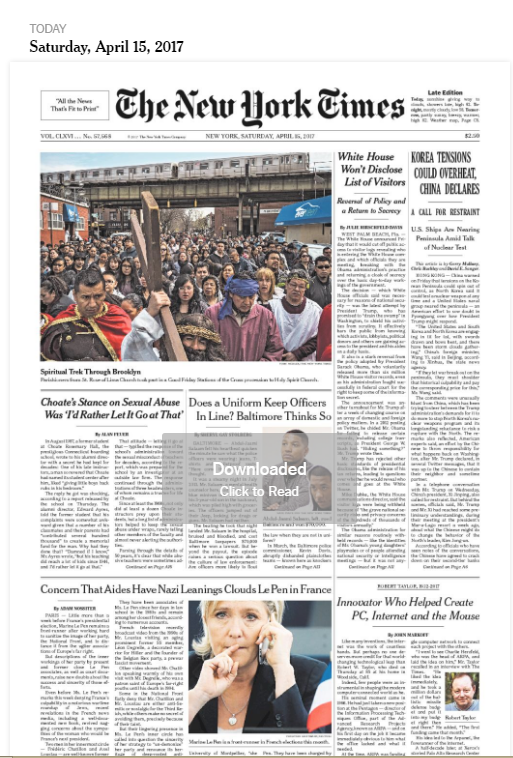 You'll notice that today's paper has a large article about France's National Front candidate, Marie Le Pen and the fact that two of her prominent aides may have Nazi sympathies.
This article was no where to be seen on the app version of the paper. I had to search the author to find it. Weird.
This link is to an article in a series they have named  "All the Angles."I'm not sure how this works in print, but online it lists off several current articles and classifies them politically, "From the Right," "From the Left," and "Finally from the Center. I was so impressed when I read this that I signed up for the silly newsletter from the NYT called "What we are reading?" since it promised to notify me when there was a new "Partisan Writing Roundup."
It's not just the articles themselves that interest me, it's the sources. For example in today's link above they fall like this.
"From the Right"
American Greatness
The Arizona Republic
Townhall
Hugh Hewitt in The Washington Post
"From the Left"
The Atlantic
The American Prospect
The New Republic
The Nation
"Finally from the Center"
Jeff Greenfield in Politico
Nature Human Behaviour
Scientific American
I'm still working out what to make of this, but I find it informative to see how this writer at least sees the current partisan spectrum. There's a center? Who knw?
I finished reading this little book of poetry recently. I like Dunn. I'm not sure he's terribly profound but he is witty. The last poem in the book ends with this couplet:
"A bad memory is the key to happiness.
I apologize for everything I haven't done."
So the whole book ends with a pun on his own name.