Yesterday, Eileen and I drove to Mears, Michigan for the annual Hatch get-together.
I was still a bit punchy from the gig this week.  Fortunately, this event is very low key for me.
After eating, I picked up the camera and starting taking pictures.  By the time I got around to it, several of the people I would have photographed had already left.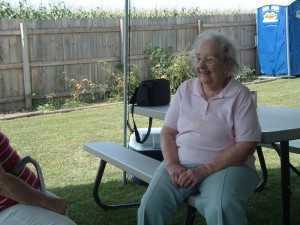 But I did get some good shots.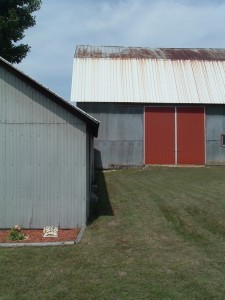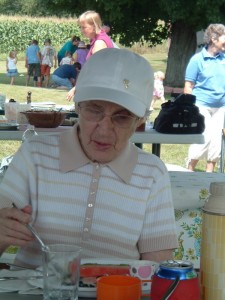 Later after getting home and treadmilling I put up family pics on Facebook.
I thought I would include some of the ones I liked here, including ones that didn't make the cut for Facebook.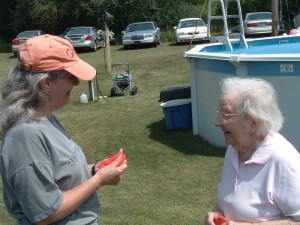 Eileen's Mom is doing well. She seemed to be having a good time. Above she is giving Eileen little scrubber things she makes. Eileen then gives them to me to use. Heh.
Eileen and her sister Nancy tried to look at pics on Nancy's laptop.
Meanwhile, I do like taking pictures.