jupe takes  a gig
My violinist, Amy, called and left a message for me about a gig. Originally she told me it would be today from 4 to 6 PM. I declined due to having a limited energy pie these days and didn't want to do it just before choir rehearsal.
Then she contacted me again and said she had the wrong day. It was actually tomorrow (Thursday). And she said it paid $175 and was for the retirement party of the director of the local charity, Community Action house, to be held at the Holland Area Arts Council.
I couldn't turn down the money and I know she needs the money as well so I said okay.
We will do a variety of stuff, Real Book tunes with me improvising, classical pieces probably by Telemann and CPE Bach. The only thing I will need to prepare is some Xmas stuff. Amy is a good reader so all I have to do is photocopy the piano music and she can pick the melody out.
Then, last night, the church accountant (who also works for Community Action House) emailed me that she had a check for me from Community Action House for $100. She didn't say what for. But unless they have decided to contribute to finances of Jupe out of the goodness of their hearts, it's probably for the gig.
Great. I'm left wondering if the accountant mentioned the right amount in her email. She probably did. Now I'll have to contact Amy and ask her about it. I guess I will have no choice but to take the gig anyway. I probably would have if that had the original amount offered. But I wouldn't have jumped at it with as much enthusiasm.
staff lunch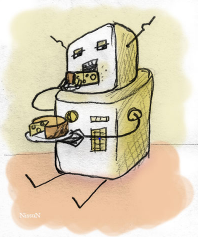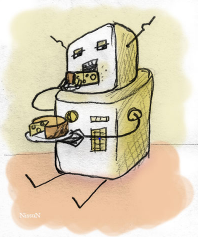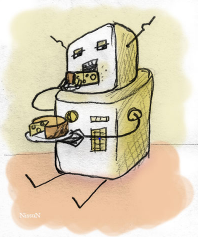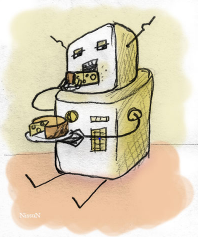 My boss emailed the staff that she would have "warm soup" available for lunch today. I will have to go. She didn't mention a vegetarian option so I'm guessing the soup will be carnivore. It's a pain to make a good vegetarian soup. I will probably put together a salad and show up though my enthusiasm about all things church is definitely low.
I went over late yesterday afternoon to the church to practice organ. I was surprised at how relieved I was that no one else was around.
right notes in Bach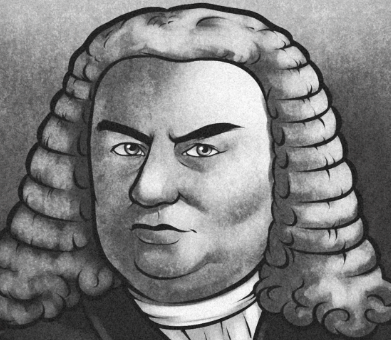 I have been practicing Bach's G minor prelude from the English Suites (BWV 808). My Wayne State prof, Ray Ferguson, taught this entire suite to me on harpsichord. I am playing it from the Dover Bach Harpsichord music collection which is actually the Bach Gesellschaft edition. I notice that as I play the prelude I change some notes.
I am now playing from my second copy of this collection since i wore the first copy out. I do still have it. So I pulled down the old copy to see if I was changing the right notes. Yes I was. I recall double checking these notes in the new Bach complete works edition at the time. But I was unable to confirm it online since Neue Bach Ausgabe edition (the new one) is not online.
Normally I would simply accept what Ray and I came up with (and still may do so), but I was dismayed to find that in Czerny's 19th century edition. He had the different notes that I was playing. Dang.
I do like the different notes. And despite reading extensively right now in HIP (Historically Informed Performances) conversations I recall what Ray said to me once. We were talking about the esoteric discussions around how some Baroque music should played. Ray observed philosophically that in reality it didn't matter which choice one made as a performer. It was startling to realize that he when you think of it in the broader terms, he was right.
It just doesn't matter.