I didn't have much time to blog this weekend. Eileen had a Weaver workshop and was gone most of the time. Saturday, Sarah, Lucy, and I went to the church to work on posters for the July Grace Notes recital and a program for yesterday's recital. It was helpful to have Sarah along since she speaks Publisher software fluently. I had to return after lunch to practice organ and harpsichord before Jordan VanHemert's crew arrived for their scheduled Saturday rehearsal.
Then I stuffed music in the choir slots for the choir who returned for the special 150th anniversary celebration which began yesterday. I also watered the tree Elizabeth bought in memory of Mom and Dad.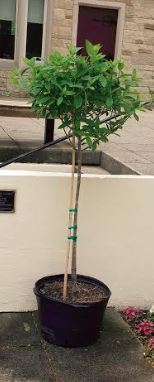 Sunday was a marathon. I walked over early to get ready for back to back Eucharist and Recital. The congregation sang lustily and that's always fun. The choir quickly rose to the challenge of "This Little Light of Mine" which was scheduled for the offertory. The organ music went pretty well. It makes me crazy that I continue to challenge myself when I need to be coasting. Both the prelude and the postlude were a bit of a handful. The prelude was Paul Manz's goofy "Hallelujah Chorus" arrangement of a choral prelude on our opening hymn, "God of Grace, and God of Glory." The postlude was a tricky little trio by Calvin Hampton on the closing hymn, "People of Grace," which we sang to Old 100th.
As usual I learned something from my prep. The middle section of the Hampton was quite tricky for me. The last section wasn't one that was that hard to learn and the first section was almost easy. So I breezed through the tricky middle section and then managed to flub a bit in the last section.
After playing the postlude, I quickly went outside to witness the unveiling of our new Historical Michigan Plaque.
It's pretty cool. The last line on it mentions that Grace installed a Pasi organ in 2017. Wow. We made the plaque. It is something to be proud of.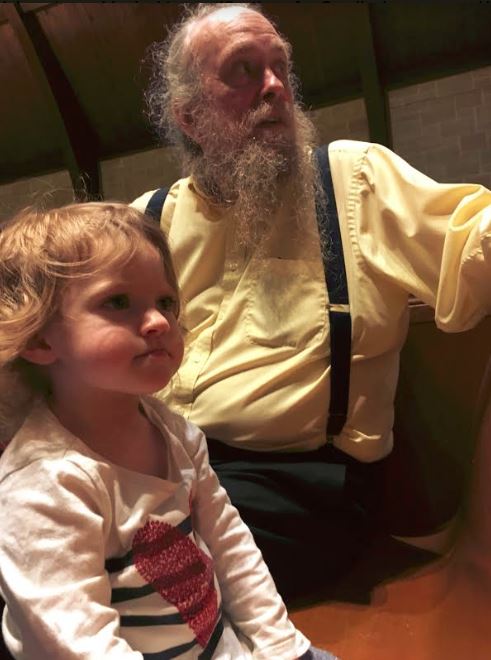 We had a record crowd at Jordan's recital. I introduced  him and then played on the first set of pieces: all three movements of CPE Bach's G minor sonata for flute or violin (and now sax).
We checked tempos before the recital. About a third of the way into the first movement, Jordan took off and started playing much quicker. Graehme and I followed him. When we paused for the second movement I whispered to him, "Hey Dude! Can I take this movement slow like we talked about it." He said yes and we did. In the final movement it was satisfying that Jordan followed my suggestion to take a breath between sections. This really worked.
It was fun to sit and listen to the rest of the recital. Lucy and Sarah came and I got to sit next to them. Jordan pulled together an amazing group of musicians and they each one played very well. It was inspiring.
By the time I got home I realized that I hadn't had a break since 9 AM. Whew.