I'm arranging a couple of movements from the incidental music for The Faerie Queen by Purcell. I picked one of them mostly by the title which is "Dance for the green men."
A week ago Thursday we ran through it roughly, myself reading out parts from a score and the violinist and cellist playing the top and bottom line since there were parts for those. After we finished, Amy, my violinist said, it really needed something.
I decided she was right. So I took Purcell's work and made it into a piece for violin, cello, and organ. As I told Dawn the cellist yesterday, I "frenchified" it by adding some jerky rhythms, some filled in thirds, and other things including a little recomposing. I'm still not 100 per cent sure it works, since my violinist skipped our rehearsal yesterday, tending to her son's ankle that he hurt in gymn. But Dawn and I ran through it and it didn't sound bad.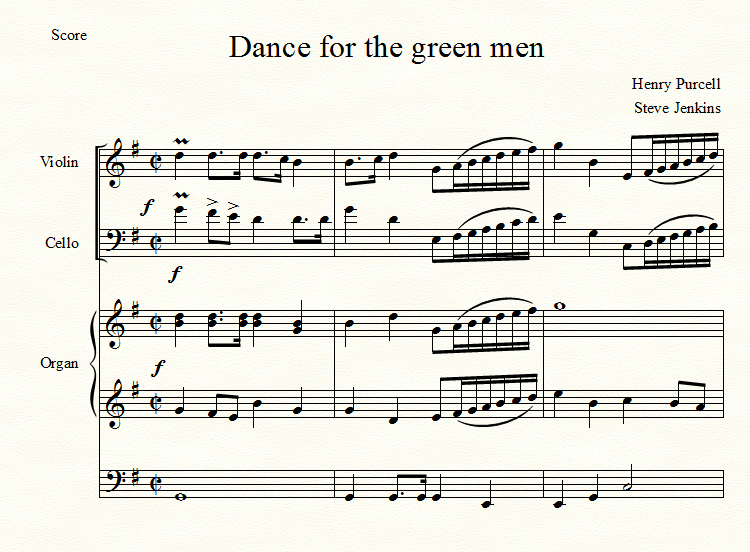 Of course this meant that I had spent another chunk of time working on a day I was particularly exhausted and needed to rest. But as Eileen pointed out and I know is true, I love it.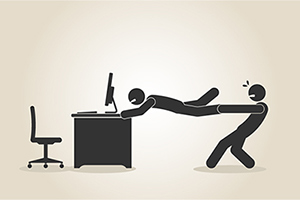 We are playing Purcell for an American Guild of Organist's member recital for our local chapter at the end of April. I feel like I'm hurtling away from this organization and academic music in general. Dawn and I had a conversation yesterday about this. After decades as a symphony player, she said that often she enjoyed pops concerts more than certain of the more classical ones and that she wasn't impressed with the first chair players who disdained all music but classical music. 

Dawn's tastes do not include much music that I love, but she is more open than many musicians especially our age (she's about my age). I like it that she and Amy my violinist have their own specific tastes but will enthusiastically  venture into musics that are either not familiar to them or actually do not prefer. They are very supportive.
I plan to "frenchify" one more little movement from Purcell's collection of pieces. It's one I have actually performed before with strings and continuo. But since the recital is one for an organization dedicated to the organ, I think it might be fun to do a slightly different version that takes advantage of what the organ could offer to this kind of transcription.
Of course it will have to be a chamber type work, not a big typical organ transcription, the kind that sometimes makes me shudder. But there are times i don't mind a transcription on the organ. I love playing transcriptions of symphonies on the piano. Organ has a history of sprawling huge transcriptions in which you can tell the transcriber sees the organ as basically orchestral (I don't).
I guess it depends on the piece.
 Ireland has a minority group  named the Travelers? I did not know that.