Every day seems very  full lately. I am curious to see how the Pasi crew left the church. Despite feeling slightly goofy about it, I am planning to play  my prelude on  my electric harpsichord tomorrow. After all this esoteric discussion and thinking of mean tone tuning and its purity, plonking away on a $50 synth seems a bit crass. But it is what I do. I play what I have hoping something better will possibly come along. This has worked with the organ at Grace (miracle). And I'm very hopeful by fall to have my own harpsichord back up and running. Of course, it's kind of a klonker as well, but it's my klonker.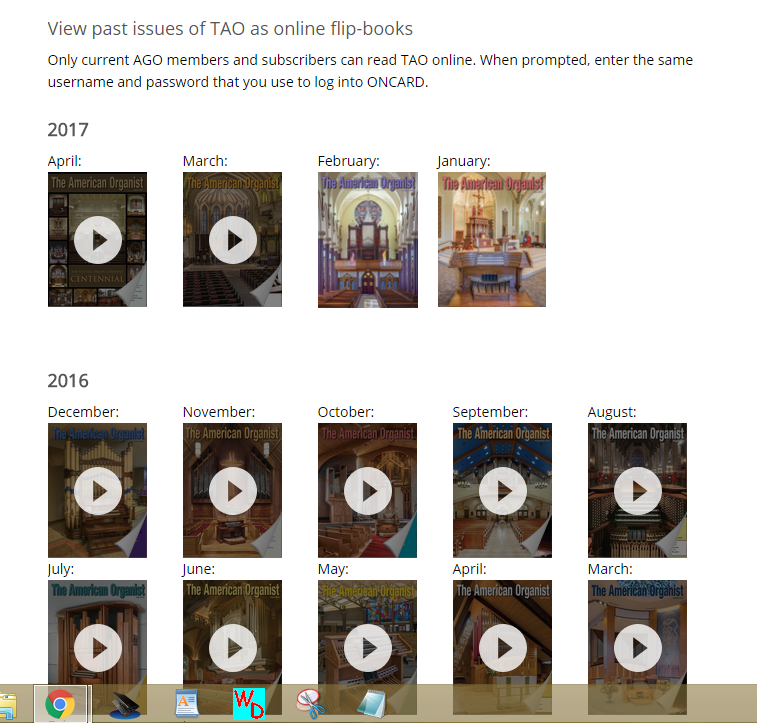 I was happy to read in the May issue of the The American Organist that the AGO now offers members the option to only read the magazine online. They knock a few bucks off the subscription/membership, but that's what attracts me. I like not having the dam paper to get rid of after reading. I read this in the May issue of The American Organist. I have it in my hands. Unfortunately, it's not available online yet, just April. Sheesh.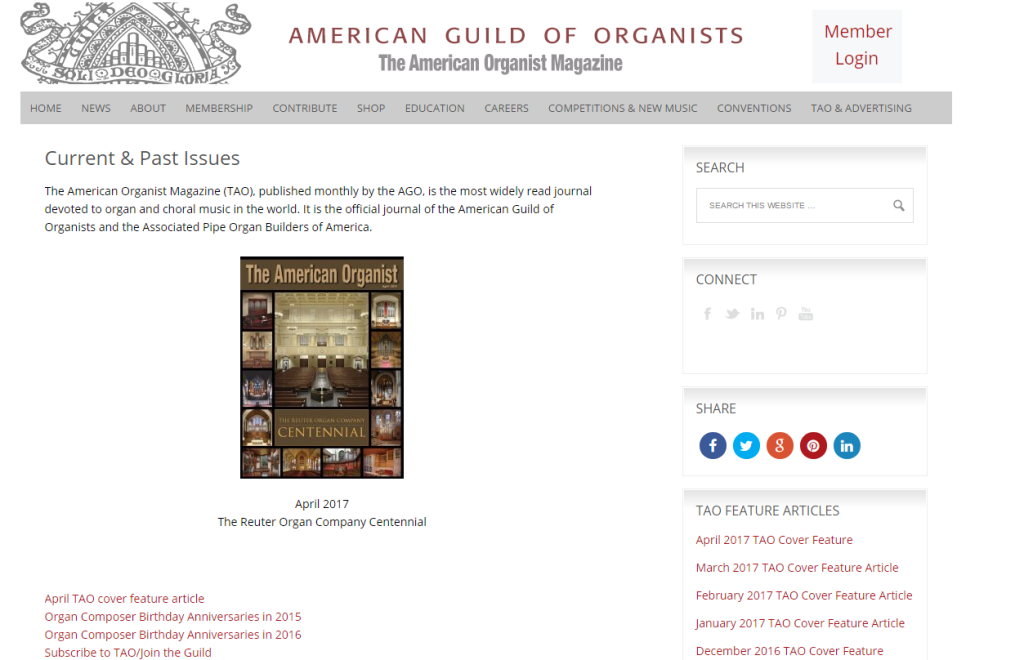 This doesn't bother me too much. I sometimes let old AGO mags pile up unread and have to plow through them long after they are outdated. When I re-up my membership I am planning on opting out of the paper magazine. Unless I find the only stuff unusable.
Podcast.
Not sure how this works, but it's a cool idea.
The fear and hate rolls on. I feel that our country is falling apart.
I haven't watched the speech. I do admire this person.
Over half.
All of our congressional reps.