I had my bi-weekly visit with my shrink yesterday. I enjoy chatting with this guy. I do miss conversation with intelligent people (Eileen can only listen so long).
As I left the session, I told him that I found it helpful, but it felt an awful lot like bullshitting. He laughed.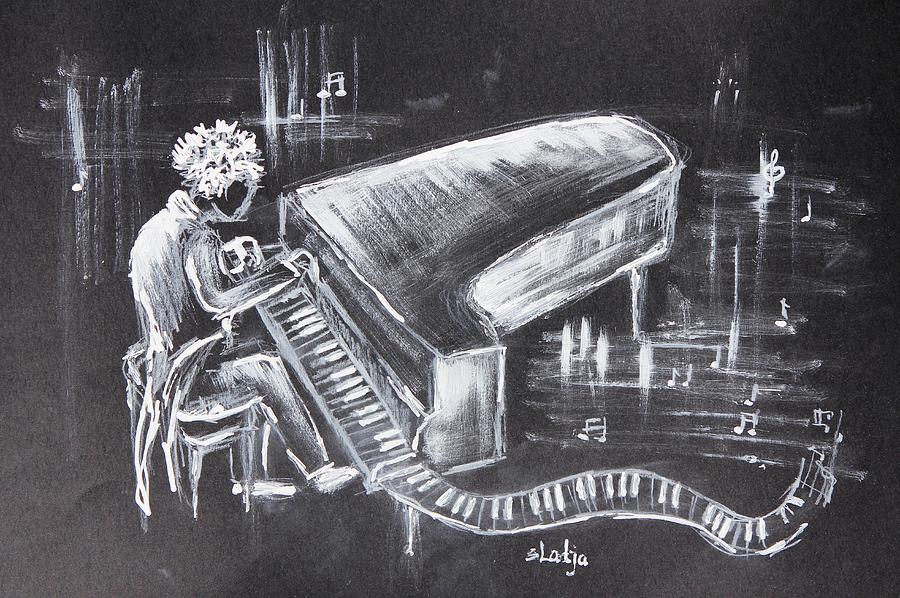 I have been spending a lot of time with Beethoven at the piano. This morning it was Schubert. On Thursday I performed for my Mom's nursing home. I took three books with me for the "classical portion of our program:" Bach suites, Mozart piano sonatas and Beethoven. I had intended to perform the first movement of Beethoven's first piano sonata which I know fairly well. However, by the time I had played Bach and Mozart I thought it was time to move on to the pop music of the forties that I usually do in this context.
One never knows how much is being soaked up by listeners when one performs.
They have a newer baby grand at the nursing home which they purchased a few years back. It was out of tune, of course. It was the first time I had performed on the new piano since they fell out of the habit of inviting me when a new activities director was hired.
Today there is a wedding at church, but I'm not the organist. I'm not sure what's going on, other than the fact that they wanted a different musician (probably a guitarist) for their wedding. Jen acquiesced but insisted that I still be paid my fee. This is done to ensure that people are bringing in their own people for cheaper music.
Anyway, I will have to get in and out discretely today for my usual organ rehearsal and prep for Sunday morning.
I checked Gotham: A History of New York City to 1898 by Burrows and Wallace out of the library recently. It is a huge book. Last night I read through the six page table of contents.
This book came to my attention after reading reviews of Mike Wallace's solo authorial follow up:  Greater Gotham. Both books look very interesting. I am looking at the first one and thinking about what I am learning about 19th century America from Edward Baptist's history of slavery. It is a mistaken notion that only the South was involved with slavery. While the North often held itself aloof, it still invested heavily in slavery. It is weird to read about the history of banking in the 1830s and 1840s when primary collateral behind loans and financial activities were human beings.
Interesting recipe. I'm not sure about the use of legumes in it, but could easily revamp to have calories come from some small amount of cheese instead of beans (I'm not a vegan).