I'm sitting in the car blogging offline. Eileen is driving. Sarah is sitting in the back seat. We just had lunch with Mark and Leigh at the Plaid Melon Restaurant. We had a good visit with them. They are excellent hosts. Sarah got to see some fam while she's visiting. Eileen got to go to Forma the weaving shop. I had time off to veg and practice piano and read. Leigh's piano is a family heirloom and is a nice Steinway baby grand. I found that practicing the Philip Glass etude I am working on was especially rewarding, nice deep tones in the bass.
While Eileen, Sarah and Mark went to Forma yesterday, I asked Leigh if she would mind if I worked on piano technique exercises (which can be quite dealy to listen to, especially for a musician and piano teacher like Leigh). She said she would go outside and work in her garden (which is a pleasure for her). So that's what we did: I practiced scales, Hanon, Pishna and she went out and worked. I like to think my piano technique is improving. God knows I'm working on it.

If you read my comments you will see that Rhonda left some encouraging words about choir rehearsals on a recent blog post. Thank you, Rhonda! She also remembered that I'm interested in playing duets and made sure I knew she was still interested in doing this after her parents visit.

Next Sunday, my friend, Peter is playing a 4 PM recital at St. John's, Grand Haven. It's an anniversary recital of some sort. He told me he plans to play my setting of NETTLETON ("Come Thou Font"). I'm thinking I might possibly go hear him. It was such a gas to chat with him recently. He is a good player and a great guy!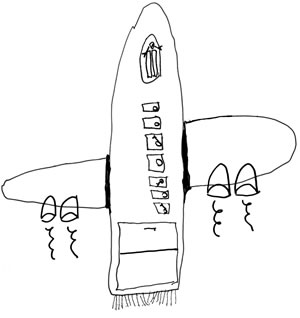 However, this is the day that Sarah gets on a plane to go back to the U.K. so I'll have to see how the schedule works out.
Although there is no choir rehearsal this week, the piano trio and I are planning to get together. We have scheduled around the Tulip Time madness and changed our meeting time to Tuesday at 4 PM. I want to do some hymn arrangements for the following Sunday when the trio will be playing. I think it would very classy to have the intro to "Come Down, O Love Divine," our opening Pentecost hymn played with violin, organ and cello. Also, I want to write some accompaniment parts for "There's a Sweet, Sweet Spirit." I'm thinking long notes on violin and cello might dress it up a bit if I did it right.

My plan is to tether this laptop to my phone and access the internet that way to upload this post. So I don't want to use the laptop too long that way. We have so many minutes a month of this kind of service and there's no reason to use it up this way.

After we get back in town I will go to church to post hymns for tomorrow and practice. The anthem is not a particularly hard one but I have a rather elaborate set of registrations for it worked and that's what I need to practice. That and the psalm. I practiced the psalm on the piano yesterday at Mark and Leigh's house. Leading psalm tones is a tricky business and I like to be as prepared as possible. Occasionally I do mess up in service. It's better not to, of course. But if I mess up, I don't want it to be because of poor prep.
I did my Greek from my Kindle at Mark and Leigh's house. I wasn't absolutely sure I would work on it this visit. I wanted to spend quality fam time with everyone and not use up my alone time with Greek. Better to blog.
I think I'll skip links today as well to cut down on online time via tethering.
Well, that's report. Thanks for reading.