mr & mrs jupe in the kitchen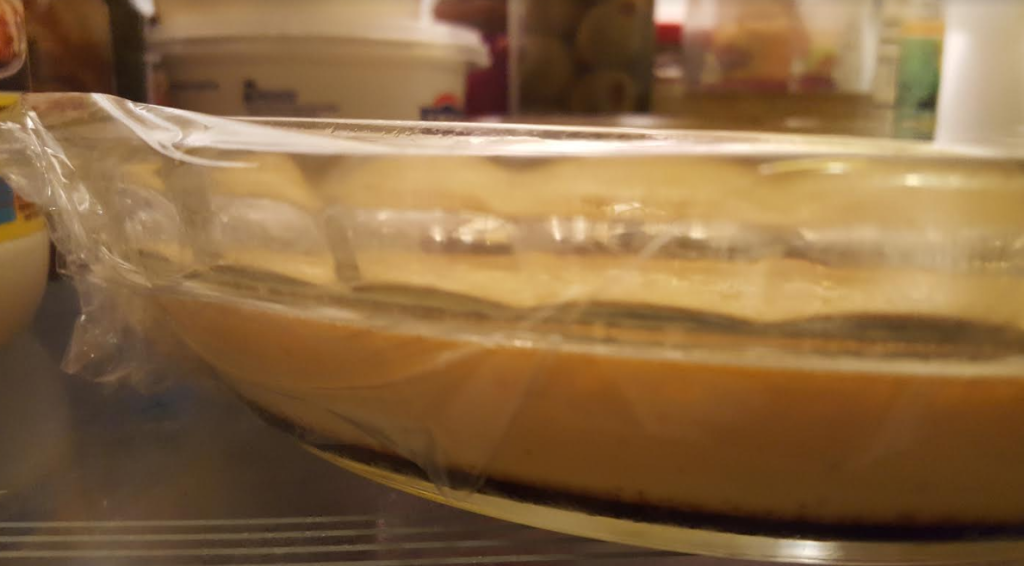 Eileen made flan yesterday while I was at work. We are planning to take it with us tomorrow to the Hatch Christmas. I got up this morning, cleaned the kitchen and then baked apples.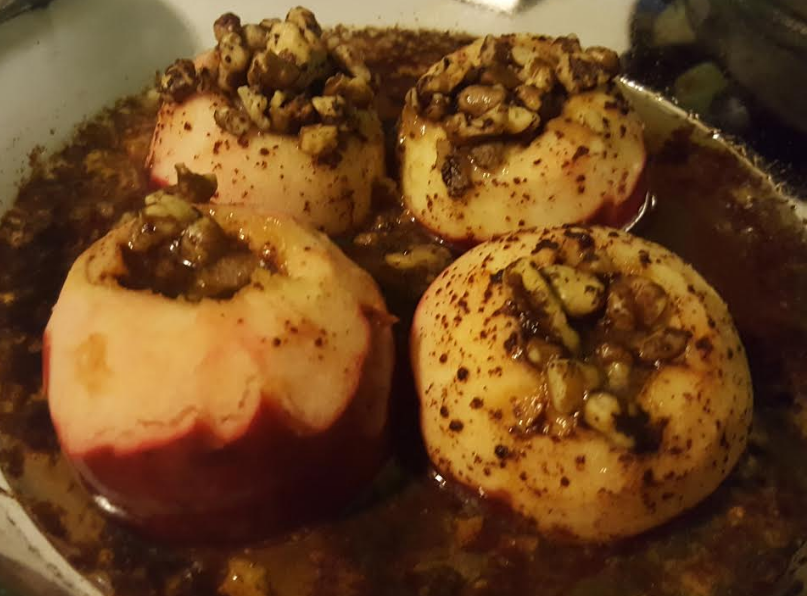 Yum!
planning 2017 church stuff
Last week I chose a postlude for Sunday, Jan 1, 2017. It's a setting of "God rest ye merry, gentlemen" by John Rutter. It will require prep but again it will keep me interested.
I think I'm going to miss my organ. The organ music is something that keeps me engaged at work. I do love piano as well, but I will have to find ways to continue practicing after the old organ is gone in a couple of weeks.
I also chose anthems for January 2017. It's a working list. We will definitely sing the first choice, "At the Name of Jesus," cleverly arranged by James Kirby to the tune of Noël nouvelet. We sang it on this Sunday of the year three years ago. In fact, all of the anthems I ended up using were the same ones we sang three years ago at this point in the lectionary. It's kind of a cop out, but the material works. I can always amend these choices later.
One of choir members gave me a copy of the Oxford collection of 16th century anthems. She bought it at a thrift store. It occurs to me that most, if not all, of these anthems are available free online. I am planning to go through the book and see what fits in the upcoming weeks of Epiphany and Lent.
We will be coming back from Christmas and worshiping in the church basement while the church space is prepared for the incoming organ. I have decided it would be good to find as many SATB anthems as I can for the choir. I want to rely on the sound of them singing in parts in the dead acoustic of the basement. I think this will be the ticket, but I guess we'll see.
plato
I finished translating the last section of Aristophanes' "The Clouds" that is in my Greek text recently. Now I have to work through the "Revision Exercises." I heard this term (Revision) last time I was in England as they talked about the schooling of Matthew's nieces and nephews. I asked about it. Here's the meaning as defined by the OED.
Notice the small print (not sure if you can see it without making the screen enlarged): "Not in N. Amer. use: cf. Review n. 8."
It will be a while before I go to the next chapter because I have quite a few "revision" exercises to work through as well as daily practice of reading Aristophanes aloud.
But I peeked at the next section. It is an excerpt from the "Apology" of Socrates by Plato.
I can see why they put it next. Aristophanes is merciless in his depiction of Socrates. Plato gives another, probably better known, version of the philosopher.
I look forward to reading Plato in Greek.
I am still reading Niki Kazantzakis's Odyssey: A Modern Sequel. In English.
A story of brave service men who walked away in Vietnam. Antiwar. That's me.
Okay, Salon is my echo chamber. I know that. But the idea that it is hatred not ideology driving Trump supporters, helps me understand why people are so vitriolic and hysterical. It rings true.