Last minute turkey dinner for Eileen
Eileen insisted she felt up to eating a Thanksgiving meal yesterday despite her sore throat. So, I trundled off to Meijer and picked up stuff to make her a traditional meal: a turkey loaf, stuffing, a little pumpkin pie. I also bought myself some silly stuff like Wild Rice, Cranberry sauce, and fake chicken strips.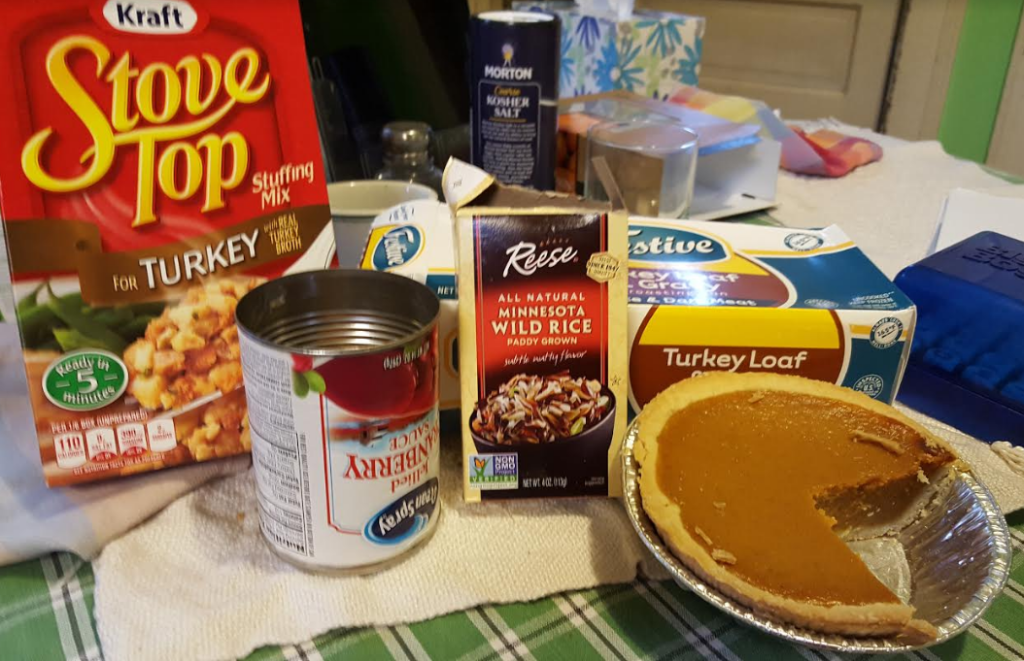 I do enjoy preparing food so it was fun to put this together for us. We already had potatoes, green beans, anadama bread, whipped cream, dried shitake mushrooms (for my exotic stuffing).
Eileen was satisfied.
Dello Joio and Bolcolm
So we had a calm day which was good since I was exhausted from the previous two days.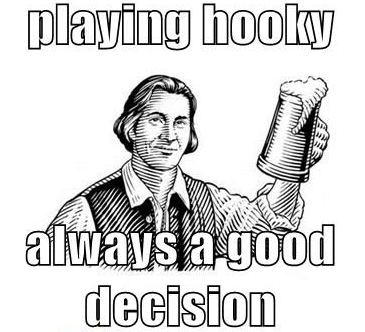 I skipped going to see Mom (locked down over there anyway) and skipped going to church to practice organ. I had planned to practice on Thanksgiving morning since I hadn't made arrangements to get access to an organ while we were staying at Mark and Leigh's house. It wouldn't be too likely that I would be able to on the Friday after Thanksgiving anyway. But since we called in sick, I didn't need to go in yesterday since I will have time today and tomorrow to prepare Sunday's organ stuff.
Instead, I spent a lot of time with the new Dello Joio piano music I purchased used and also William Bolcolm's piano rags. I figured out a way to play the Graceful Ghost Rag of Bolcolm. There is a stretch in it that my old arthritic hands cannot reach. This occurs in the fourth note of the melody marked by the red arrow below.
It's doesn't seem like that would be too difficult since I can usually stretch a tenth in both hands. But the two notes on the bottom are on a black and white key respectively. This bunching up seems to contract my stretch so that I can't play all three notes at once. Yesterday it occurred to me that I could omit the lower C and the essential sounds would still be there. this worked like a charm.
Then I worked on "Fields of Flowers" by Bolcolm which is quite charming.
 Getting back in the musicology conversation
I recently purchased Bernard D. Sherman's Early Music: conversations with performers. I was reading in it yesterday and found more books that I am interested in reading. But sheesh, I am already reading John Butt's collection of essays, The Cambridge Companion to Bach (see below).
So instead of purchasing more books, I interlibrary-loaned books yesterday that look like must reads.
Bernard D. Sherman suggests that in Playing with History, John Butt "brings the debate on historical performance to a new level of sophistication and insight."
Sherman cites David Schulenberg's Music of the Baroque as "now the first book to read on that era, with excellent discussions about performance as well as history and musical structure."
Sherman says that Rosen's book on Beethoven piano sonatas is "an important addition" to the discussion. All three books are coming to me via interlibrary loan. However, when making this blog entry and getting the image of Rosen's book, I recognized it. Yesterday I checked my books by him and couldn't find it. This morning it occurred to me to check under Beethoven and there it was. Cool.
I have now pulled it to continue reading in it.
learning about analysis from Bach transcriptions
This morning I read more in Butt's Cambridge Bach book. I'm reading Werner Breig's essay on transcriptions (as I have mentioned here lately). This morning I pulled down two more transcriptions and put them on my tablet (BWV 972 and BWV 978), one mentioned by Werner Breig and the other by Christoph Wolf in his essay, "Vivaldi, Bach, and the process of 'musical thinking.'"
Brieg cites the Wolf essay. I own Wolf's collection of essays on Bach and read this essay this morning. In the course of my reading I made a play list of both Vivaldi's originals and Bach's transcriptions on YouTube. I also played through the downloaded Bach transcriptions.
I'm pretty much in pig heaven with all this stuff. Both Brieg and Wolfe contend that by noticing how Bach converts Vivaldi's string pieces into keyboard pieces you can see how Bach understood Vivaldi. The phrase, 'musical thinking,' comes from Forkel's famous bio of Bach. Scholars think that he probably got the phrase from Bach's sons Wilhem Friedman and CPE and that they got the phrase from Bach himself.
This is Forkel's quote.
"The change necessary to be made in the ideas and passages composed for the violin but not suitable for the clavier taught him [J.S. Bach] to think musically."
And I am finding that examining Bach's transcriptions is very enlightening regarding his compositional process.