I usually write this blog pretty early in the morning, as Adrienne Rich put it, the time of morning, one shambles  "into another day, reclaiming itself piecemeal in private ritual acts."
I recently added another of these private ritual acts and began posting the daily O Antiphon to the Grace Music Ministry Facebookistan page.
Also I seem to be getting up a bit later. I don't have three 8:30 AM ballet classes anymore so I can sleep or lay in if I've a mind to do so.
It seems that family matters are heating up.
Yesterday I communicated with family in England, California, and West Virginia. I'm trying to connect my Mom to her older sister who is living in West Virginia. Mom has expressed a desire to talk to her. Yesterday my cousin, Jerry, my Mom's sister Ella's son, emailed  me his cell phone number. I put it in my Mom's cell phone. She immediately took it and dialed it. Yikes. Jerry didn't pick up. I was sort of relieved because I was pretty sure it wouldn't be a convenient time for him.
I decided yesterday to play Messiaen's Les anges at the Christmas eve service. I was planning on playing Bach's In Dulci Jubilo from the Orgelbüchlein as the postlude for the late service. I noticed that I played it last year. Seems like a good thing to repeat.
Playing Messiaen next Tuesday means that I will have to practice it pretty carefully between now and then. Today I have already slowly played through what Messiaen himself referred to as the "perpetual movement" of the last page.
Another private ritual I guess. Like scales in the morning.
Finishing up Mary Oliver's Winter Hours. The title prose poem has some lovely stuff in it about morning:
"Morning for me, is the time of best work. My conscious thought sings like a bird in a cage, but the rest of me is singing too, like a bird in the wind. Perhaps something is still strong in us in the morning, the part that is untamable, that dreams willfully and crazily, that knows reason is no more than an island within us."
Another later section of this prose poem caught my attention as well:
After describing how important the natural world of her seaside living is to her, how what she wants to describe in her poems is the "nudge, the prick of the instant, the flame of appreciation that shoots from my heels to my head when the compass grass bends its frilled branches and draws a perfect circle on the cold sands…." she goes on: "[L]iving like this is for me the difference between a luminous life and a ho-hum life. So be it! With my whole heart, I live as I live. My affinity is to the whimsical, the illustrative, the suggestive—not to the factual or the useful."
She is definitely singing my song.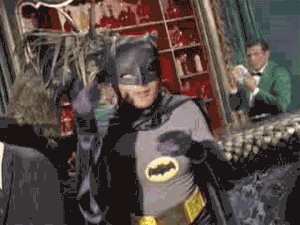 ****************************************************************************************
This is the best report on this awful incident I have seen so far.  I note that it was written not in the passion of the first coverage but yesterday after a lot of the initial bad reporting was slowing down.
****************************************************************************************
Mind boggling corruption. Faking helping to get funds and bribing officials to speed up the process.
****************************************************************************************
This amazing man's life shows that it can be done: one can be a statesman in America.
Good quote:
Mr. Inouye said. "Vigilance abroad does not require us to abandon our ideals or the rule of law at home. On the contrary, without our principles and without our ideals, we have little that is special or worthy to defend."
****************************************************************************************