Another morning without much to say or much time to say it in. I did get to play some at class yesterday, at least in the morning class. However in the second class, I only improvised one piece. Boring. I sat and read in my Kindle.
In the afternoon, after piano trio, I found myself very tired. I sat in the chair and dozed for about twenty minutes before gathering stamina to go grocery shopping.
It turns out that there were probably only two couples who faithfully completed the year of sampling the changing international menu at City-vu thereby qualifying for both a fifty dollar certificate and the drawing for the $100 one and a free overnight stay at the hotel. That means we have a fifty-fifty chance of winning it. At least this is what the waitress told us last night. She had said previously that she hoped we won because the other couple was "mean."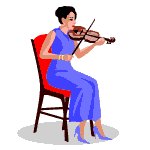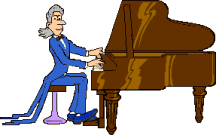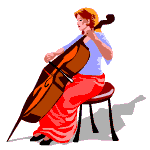 Piano trio went well yesterday. We played Mozart. My cellist is seriously considering retiring from the symphony. She has played in it for 39 years. She works part time at the college library. Between the two part time jobs she earns her living. She and the violinist seem to enjoy our weekly afternoon music making. As do I.
Eileen has today off work. She  has scheduled a conference with her relative the contractor to discuss renovating our house. We want to set it up so that we can live on the main floor. The stairs will become increasingly treacherous for us as we age. While they were living with us my Dad took a tumble that scared us as did my Mom. They didn't hurt themselves but it was just luck.
That's about all I have to blather about today. This is my first full week of my increased schedule and I'm feeling pretty exhausted. I can only hope that exercise and dieting will not only keep my blood pressure down, but also give me a bit more energy.