After three hours at the first beach on Monday, we jumped into the van and drove down the coast. Eventually we stopped at Newport Beach with the idea we would walk out the pier.
Piers make good backdrops for portraits.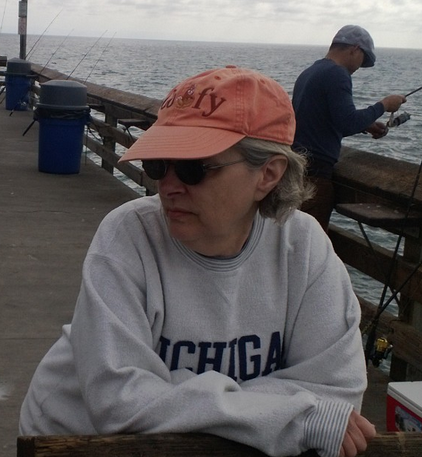 Portraits of one kind.
One kind or another, anyway.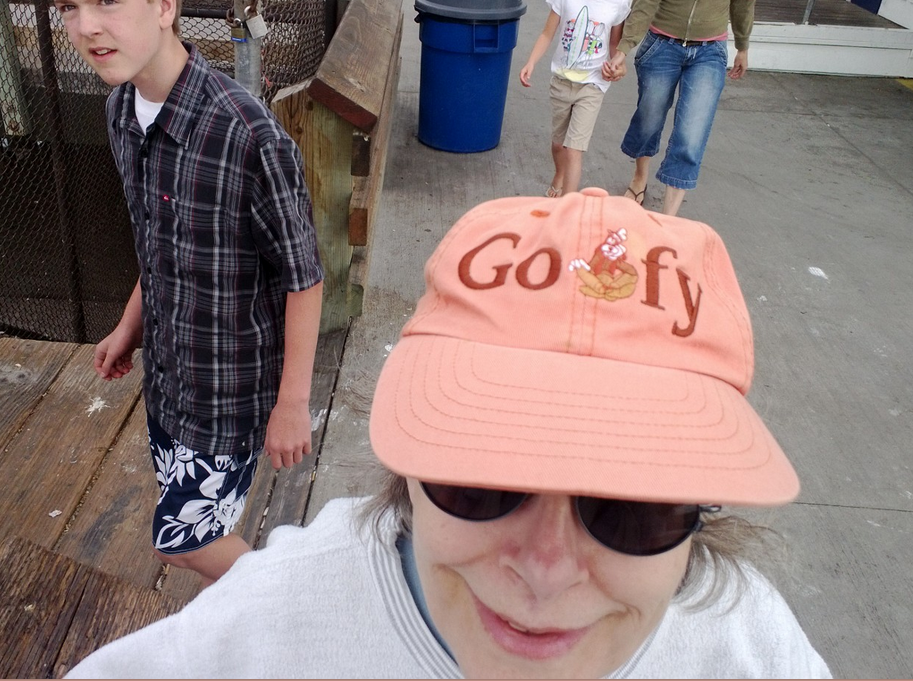 I love taking pictures of people, especially ones I care about.
At the end of the pier, you can actually go down some stairs and walk around a bit underneath.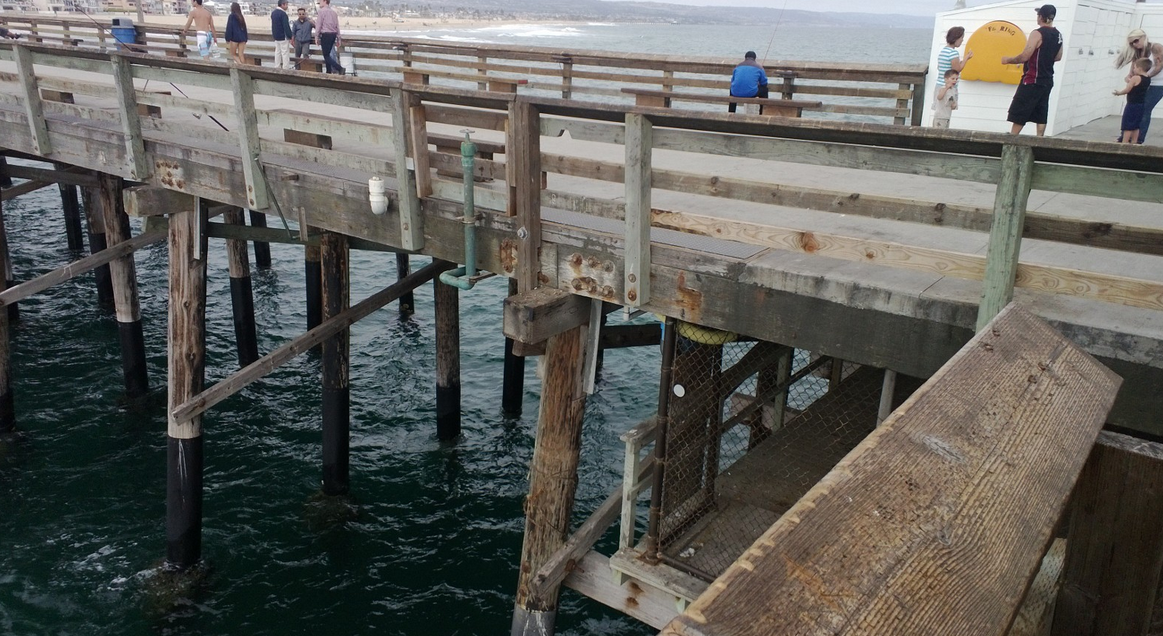 I enjoy finding patterns to take pictures of. Patterns like this.
I like taking artsy fartsy pictures that are almost abstract.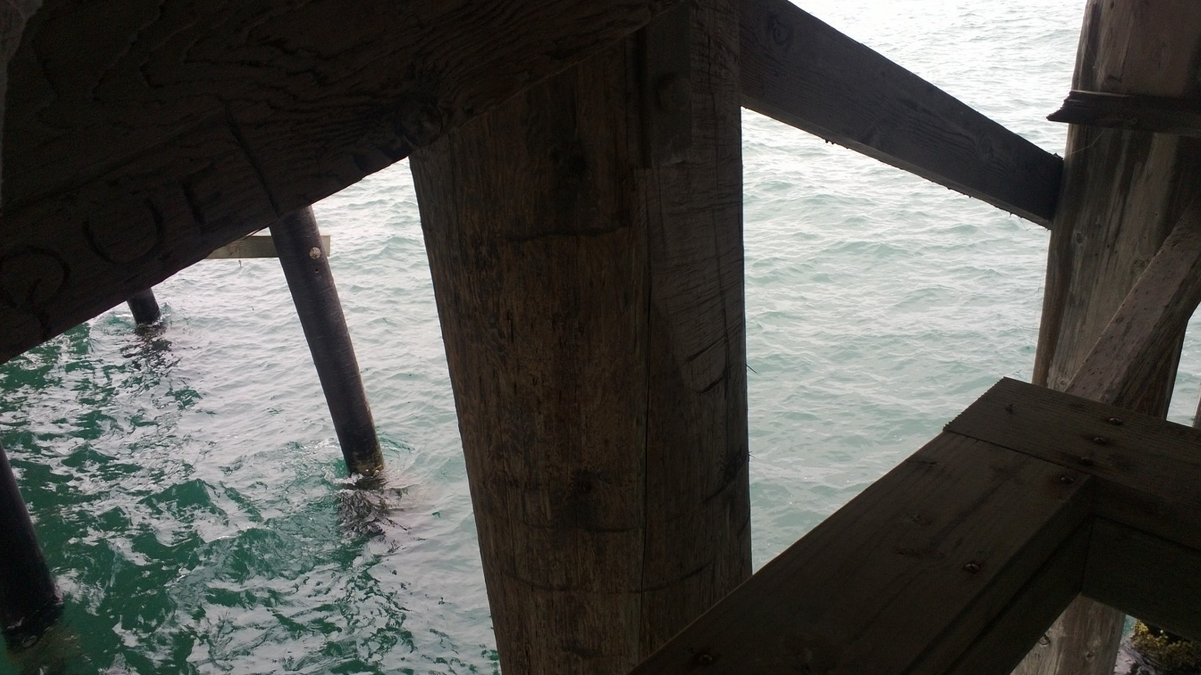 Underneath a pier there are patterns everywhere. In this picture, you can also see where one can walk right out to the edge. I guess this provides access for boats.
And then there are found obects (objet d'art).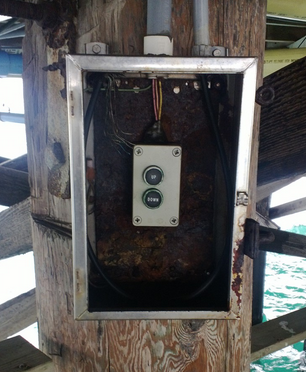 But all good things come to an end.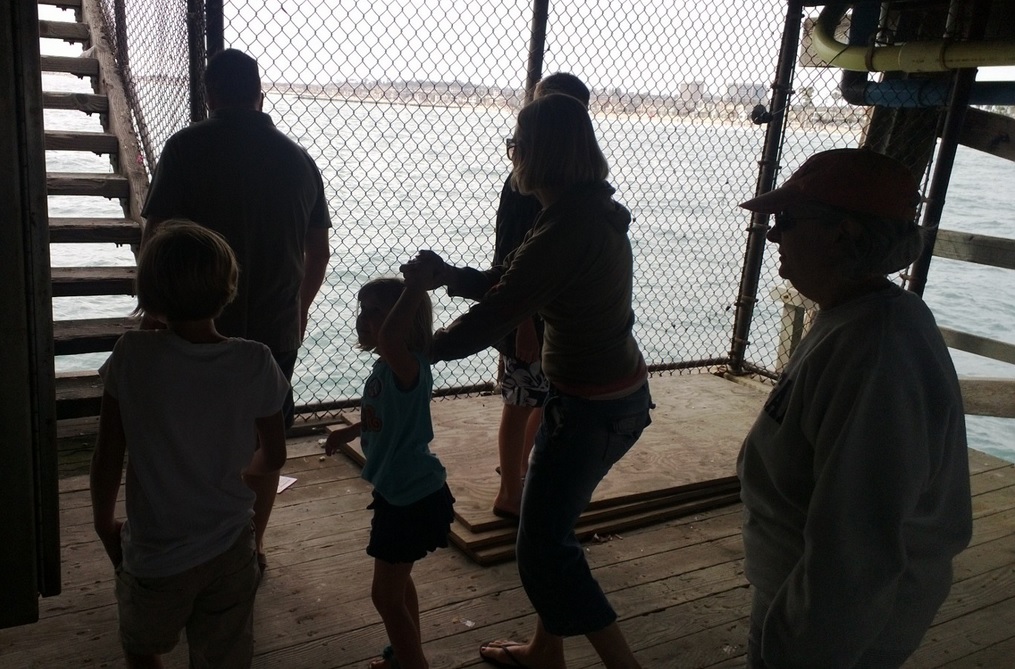 Time to go shop.
1. TEDxMacatawa – Jennifer Adams – because you can
My boss made a TED video. How bout that?
2. Detroit's treasure trove could be vulnerable to sale – USA TODAY
Best article I have read on this. Also linked it on Facebookistan.
3. Explain This: The Illusion Of Political Understanding : 13.7: Cosmos And Culture : NPR
How do we decide our positions on issues? Opinions not often formed from detailed understanding.
4. Swiffer Appropriates Feminist Icon To Promote Mopping The Kitchen | ThinkProgress
Another appropriation of reality to sell products.