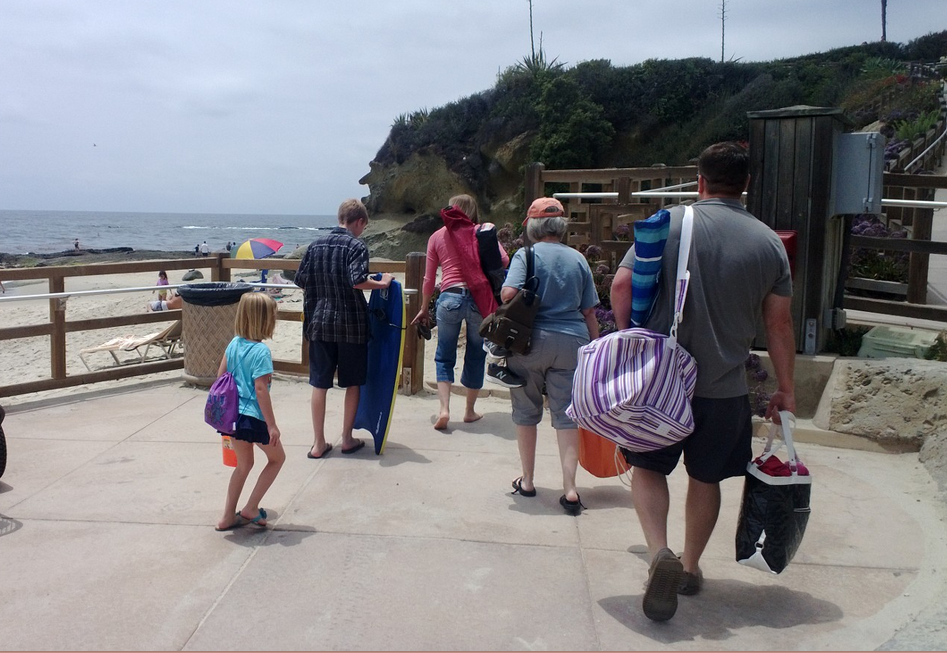 Yesterday we drove off to the beach.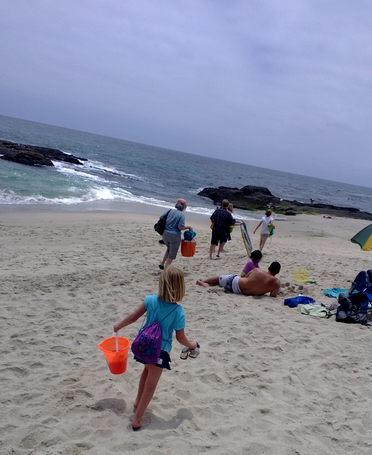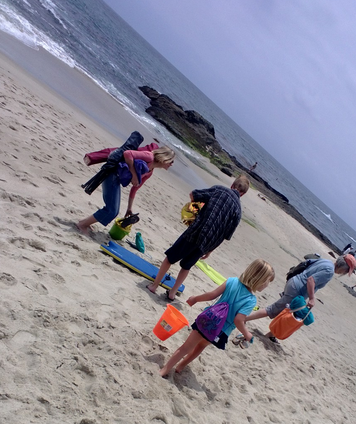 Before long we had set up camp.
Cool rock formation.
I was quite taken with the profile of the cliffs.
Before too long we were joined by birds. One in particular was eyeing a left over sandwich on our blanket.
It doesn't take long before he helps himself.
The beach had rocky parts as well as sand.
The pools in the rocks were full of life interesting to examine.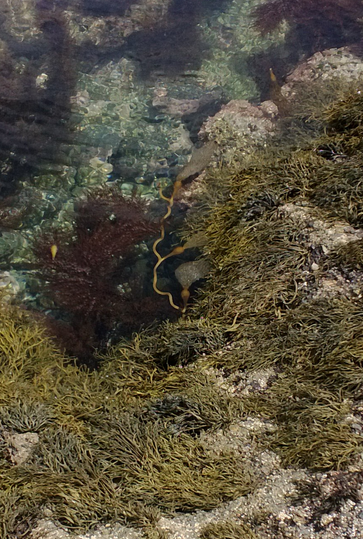 A sea anemone.
While Eileen was building sand castles she got swamped by a wave she didn't see coming.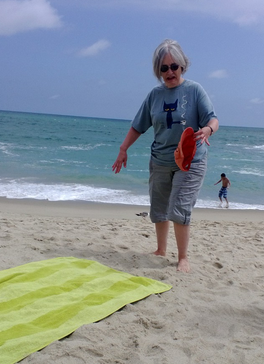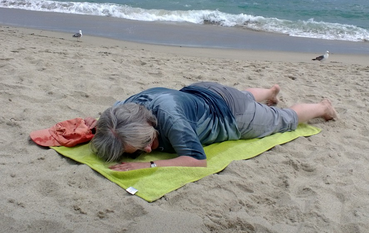 Daughter-in-law to the rescue.
Tomorrow: Newport Beach and Pier pics.
1. A Simple Way to Reduce Suicides – NYTimes.com
Packaging. Pills in individual pop out things.
2. Why Haven't the Marines Shown Stronger Support for Women? – NYTimes.com
An admirer makes a critique.
3. Disruptions: The Echo Chamber of Silicon Valley – NYTimes.com
Echo chambers of thought are one of my favorite concepts right now.
4. US announces bounty for African group leaders – Africa – Al Jazeera English
Slow motion drone deaths? As long as a country seeks deaths without process it is evil. Bad enough when the state kills in our name legally.