Today I got up determined to do some Greek and composing. I have spent an hour or two on an irregular verb: φασκω. After lunch I plan to go to church and compose and prep for tomorrow's service.
Yesterday Eileen and I stopped by our local library. I had some books on hold and she wanted to do some browsing.
When I put  books on hold I don't pay much attention to where they are coming from. I was delighted that James Briscoe's New Historical Anthology of Music by Women is actually owned by Herrick, my local library. How cool is that?
Even more exciting for me was the inclusion of the first movement of Clara Schumann's piano trio that I have been working on with my trio. Each entry in the anthology has a corresponding section of information by different scholars. The Clara Schumann section has an introduction by the late Clara Schumann expert, Nancy Reich. From it, I learned that husband, Robert, was so proud of this piece that he submitted to Breitkopf and Härtel and arranged to have it published on her birthday in September 1847.
I also learned that this fine piece was the direct result of her studies of Classical masters, specifically studying and performing piano trios of Beethoven and Schubert. This is very interesting to me because this week at trio rehearsal we were all thinking about the Beethoven piano trio we had done some reading in the week before and we read through the entire piece.
We all agreed that Beethoven's Trio in G major, Op. 1 #2 is a happy little thing, uncharacteristically bouncy and happy for Beethoven. We speculated that since it's an early opus he may have been studying with Haydn when he wrote it. I can't understand Haydn's reservations on Beethoven compositional abilities (which are a matter of record) when I look at this trio. I think it's excellent.
Of course Haydn had very high standards with his own compositional purview which is vastly different from what Beethoven ended up doing.
Other books I brought home from the library include the following.
I dipped into both Southall's Blind Tom and Jones' Francis Johnson. Johnson lived from 1792-1844 and Blind Tom Wiggins 1849-1908 so there is a gap between their life spans. It is startling to me to learn that these two musicians were both omitted from the earliest histories of American music and basically went from world renown to obscurity via the bigotry of white American music historians. And learning about them informs my understanding of American music in general. It is a gap in my knowledge that I am looking forward to filling.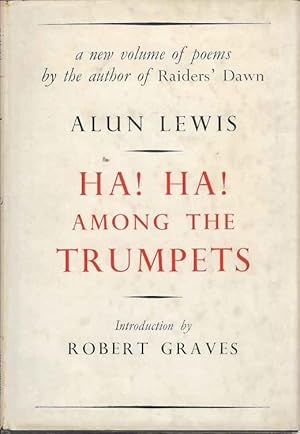 Alun Lewis is a likely influence on early Anthony Burgess attempts at poetry. I find it kind of funny that Graves wrote the introduction since Burgess tangled with him more than once and not in a flattering way. As Biswell writes in his bio of Burgess, "As a student book reviewer, Burgess's most notable achievement was that of offending the poets Laura Riding and Robert Graves who were at this time living and writing together." p. 66 in the bio. I have never heard of Alun Lewis and wanted to see what his poems were about, hence the request. This book came to me via my interlibrary request from my alma mater Wayne State U. I learned of it in the Burgess bio.
Le Guin has been a huge influence on my life. I found this last collection if her poems sitting on the new shelf along with the second volume of Plath's letters.
I do love the library.