Trinette Singleton is the instructor I have been working with. That's her on the cover of this 1968 Time magazine.
She looks more like this now:
Last night when I got to work, she was madly dancing around (she's 65 years old) to wild Vivaldi music on the sound system.  She was checking out some choreography she is developing for a dance troupe.
She was pretty subdued for the first two hours of class last night. Considering the fact that she was vigorously dancing around beforehand I can understand where her mood may have come from.
She worked the dancers very hard, saying only what was needed to cue them in to what she wanted them to do. She had an influx of about six new dancers last night. Her technique was to concentrate on the three dancers who were repeats from the previous classes and build on what she was teaching them. She also used them to demonstrate combinations in full rather than giving dancers instructions herself. She then invited the newbies to dance the combination.
Ballet is a very brainy discipline. And Trinette is a brainy and clever teacher. For the first two hours last night her reticence and obvious mental activity resembled a zen master at work. At least that was my impression.
This was the first ballet class where I noticed dancers literally dripping in sweat.
During the break, Trinette lay on the floor with a foam roller tube dancers use to massage themselves. I played through Debussy's lovely Sarabande for the heck of it. After I finished, Trinette continued what she was doing but she clapped and yelled "More!" I took this as cue to chat her up a bit (piano players are sort of like servants in the dance arena…. usually I only speak when spoken to… ).
Suddenly she sort of came to life and starting chatting. She told me her husband, Bill Washer, was a jazz guitarist.
That he had played for years for Liza Minnelli. She said he had a website but couldn't remember the name of it (it's http://www.billwasher.com/ . It's a little creaky but does have music clips.) She mentioned that they were both 65 years old and that they had met when Bill had played in the orchestra for the dance company she was working in (This is the prestigious New York Joffrey Ballet company… she has this company in common with Amanda Smith one of the profs I have been working with and others…. dance is a bit of an incestuous business by necessity).
Anyway, she got up to do the last hour of class and noticed that none of the repeat students stayed for the pointe class. You could tell she was thrown off a bit by this. But she quickly recovered reminding me of a comment she made to me earlier in the week when we were discussing low attendance: "It is what it is." I really like that reaction.
Then she sprang to life for the three dancers who chose to remain and work on their pointe technique. She was like a different teacher and cajoled and inspired these three. It was an interesting change to witness.
*********************************************************************
The Wild Kingdom: Brought to You by Mutual of Omaha (and YouTube) | Open Culture
Marlin Perkins is now on YouTube. Go figure.
*********************************************************************
This entire fantasy comic book is now  online. I read the first one yesterday.
*********************************************************************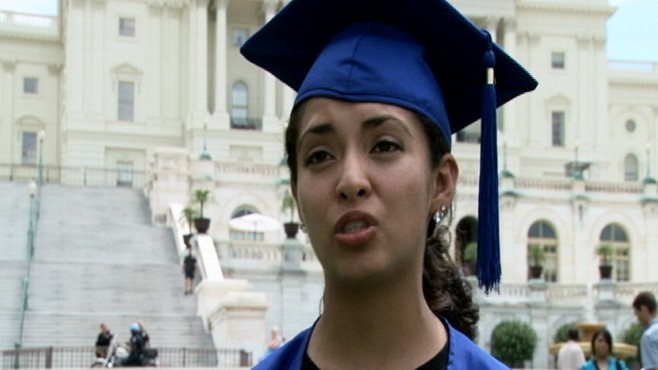 California – Honor for Immigrant Activist – NYTimes.com
Encouraging to see an "illegal" immigrant receive an honorary doctorate. I have linked in stories about Isabello Castillo before. I am impressed by her courage and character.
*********************************************************************
Senate Blocks Bill to Eliminate Tax Breaks for Oil Companies – NYTimes.com
Same shit. Different day. Corporations win. Everyone else loses.
*********************************************************************