I am feeling a bit overwhelmed by the chaos both at home and at work.
Yesterday I spent several hours organizing the contents of the choir room which had been removed from the old room so that it could be renovated. This removal was done the week after Pentecost by enthusiasts from church (without me). I have to organize  the multiple contents of the room now in the basement as well as file all the choral music from last season. The contents from the choir room are not only music related but also the acolyte stuff, random educational materials and other things. I don't really have to file that stuff, but I do have to work around it.
Before going on vacation, my boss and I agreed I would empty the six file cabinets of their contents of anthems and music so that they could be taken away. I have cleared out three of them. I did this after pushing stuff around in the room to sort of organize the basic chaos first. I carefully put the contents into cardboard boxes and marked them. I have run out of boxes but they are on order.
I also decided that I won't be able to perform the piece by Parry I have been working on.
It's 10 pages long. Several of the pages are full of lots of fast notes. I can play it, but not at any kind of a performance speed. This meant I needed  a postlude for this Sunday right away. I stumbled onto a piece I think I can learn in time by Saint-Saëns.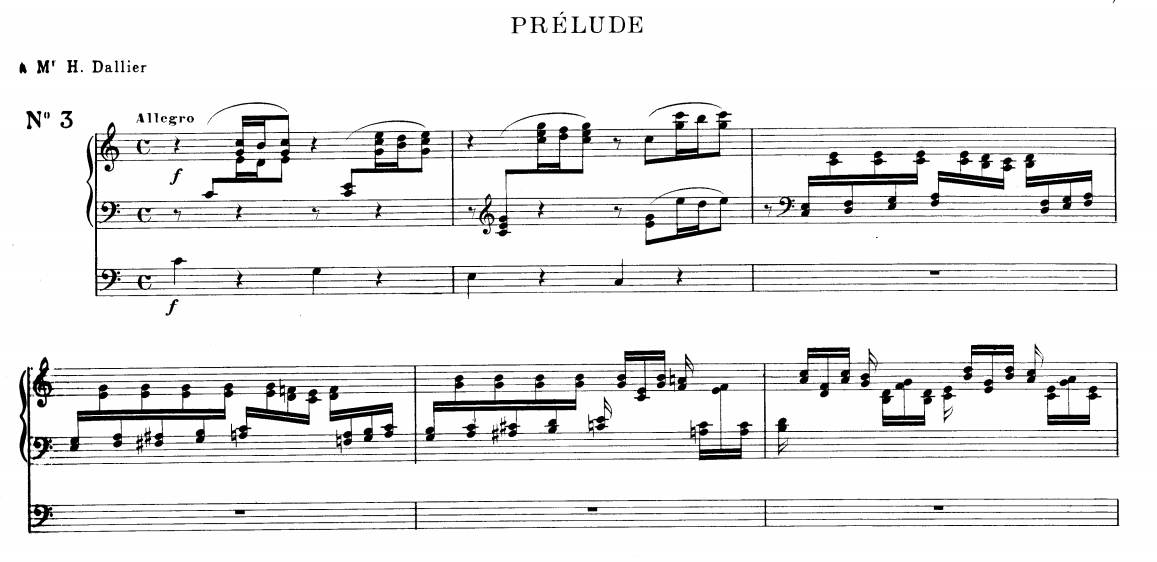 It's from his Op. 109. It's the prelude of a prelude and fugue. If I can master a couple of the sections, I will be able to perform it. I have to admire the skill of both Parry and  Saint-Saëns. Both compositions are well worked out. The difficult section in Saint-Saëns occurs three times in different keys and with slight variations.

I find the first instance of this passage to be the most difficult even though it's in C major. I have marked the pedaling in my score and practiced this section one billion times yesterday.

When it occurs the second time in A major, I find it the easiest.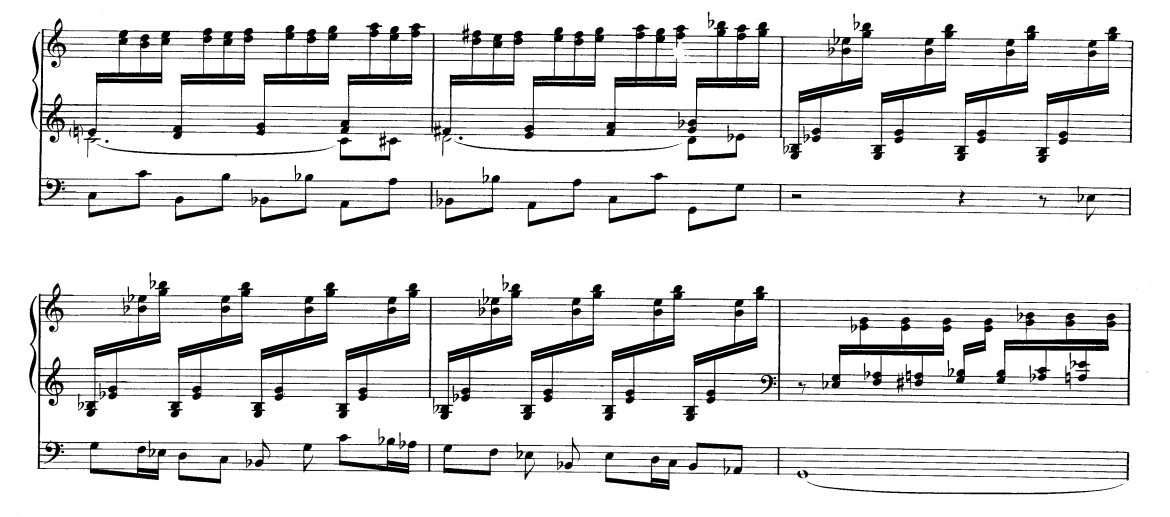 In its final Eb major incarnation, I find it somewhere between the previous two in difficulty. At any rate, I am planning to work on it today and decide if it will be ready by Sunday. If not, I'll find an easy substitution for it.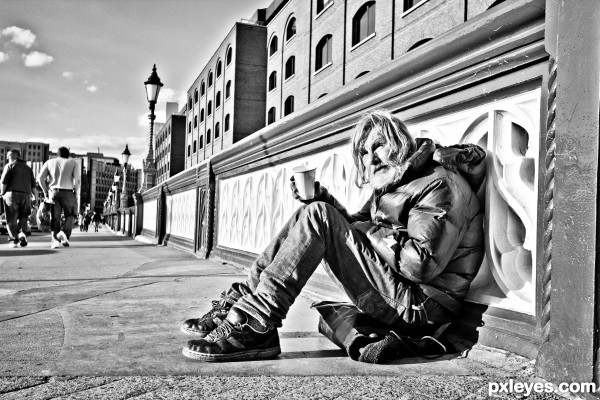 Besides the chaos at home and work, I am also slightly depressed that I haven't been paid for the wedding on Saturday. I could use the money but it doesn't bode well that my boss is out of town. She told me Saturday that the groom said they forgot the checks. I don't have the chutzpah to bug the bride and groom just yet. Maybe I will next week.
Chris got a lot done yesterday including hanging the two new doors.
Onward. Upward.