The secretary from the Hope College Dance Department emailed me yesterday. She offered me a sub gig for one of the accompanists beginning in late January. In the email, she told me they  were now paying accompanists $50 an hour.
I had to laugh. Last summer I was locked out of online resources at Hope. When I emailed this same secretary and asked why, she replied that only employees have access to them.
For the last few years, I have questioned the poor pay that dance accompanists received at Hope. They were slow to respond to my concerns. After a while I only took gigs from them if they paid me $50 an hour.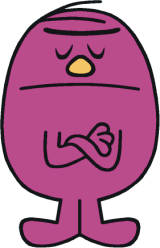 It has been a relief not to have the dance accompaniment on my schedule. And schedule is the reason I quit. They would only offer me days that I asked not to be scheduled on, specifically Monday morning.
Also one teacher that I had worked with for a few years reproached me for not thinking that the pay was sufficient. I distinctly remember her saying that $100 for a week's work was quite a bit of money in her household. This was, of course, disingenuous but no matter.
I emailed the secretary back yesterday that I thought I was no longer on their payroll. I reminded her of our emails in the summer. And that I was far too busy to add dance classes to my schedule. I also told her I was glad to hear they were now paying $50 an hour.
Since no one from the department has told me about this, I have to wonder how much I had to do with the pay raise.  Sheesh.
special exits by joyce farmer
I finished reading Special Exits by Joyce Farmer. This is a sad, lovely, brutal little book. Not for people who think the elderly are gross.
I especially liked the dying father character, Lars.
His attitude towards his life is admirable. Towards the end of the book, I began to realize how good humored he really was in the face of enormous difficulty.
The book is basically the story of two elderly people living alone and coping (or not) with the disastrous infirmities of aging. Also about Lars's daughter and her relationship with her father and step mother.  I have to agree with R. Crumb's blurb that it is "one of the best long narrative graphic comics I've ever read…. right up there with Maus."
I have followed this man's career. Interesting dude.