This recent studio recording I ran across this morning seemed a happy way to start the day. Plus I like the lyrics:
Why would I make that face? oh, why would I?
Why would I test my faith? oh, why would I?
Oh, whoa, I see that rain cloud coming right for me

Why would I say my name? oh why would I?
When I'm so far away? oh why would I?
Oh whoaa I guess I've always been a bit of a fighter

Chorus
From now on wear my love for you loose
From now on I am just passing through
From now on just my feeling is true
From now on call me Royal Blue
oooh

Why would I stick around? oh why would I?
Why would I get burned out? oh why would I?
Oh, whoa for me I'm always waiting in shadows
Oh, whoa for me I'm always looking for a way out

Chorus
From now on with the sky as my roof
From now on let the risk lead me, too
From now on somewhere I never knew
From now on call me Royal Blue

guitar solo

Hey .. yeah yeah yeah yeah

Chorus
From now on fly as high as I want
From now on I'll show my weak spot
From now on in all that I do
From now on call me Royal Blue

From now on wear my love for you loose
From now on I am just passing through
From now on just my feeling is true
From now on call me Royal Blue
I think it's weird they don't show the drummer in the video. Is that him back behind that glass wall behind the singer/guitarist?
Last night, I didn't have it in me to wait up to hear Obama's State of the Union. First one I've missed in a while. I admit that I am very tired of seeing life through the lens of money and trying to factor understanding government through politics.  Mostly I was tired.
I have added 30 minutes of silly wifi fit exercises to my daily regimen. It's good because it strictly times your exercising and not the time in between, so it's a solid real 30 minutes of yoga, strength exercises, aerobics and balance games.
Yesterday before class the chair of the dance department mentioned that she wanted to talk to me about doing some composition (!) and also would I be free in May to work with the visiting profs who are doing weekday night sessions for three weeks.
I told her I was probably free but asked her to send me the dates.
She also mentioned that one of the profs wanted music from a specific ballet for her exercises. The ballet was Ramonda by Glazunov.
I found the entire piano version of this ballet online yesterday. It looks like is 150-200 pages long. That's a lot of printing up and of course I wouldn't probably need but a few sections.
The score is for sale for fifty dollars online. I'm tempted to purchase it except that I'm not really attracted to the music yet. I will do some listening and research before I buy the score.
But what an honor to be asked to do more work for the ballet department! And what a contrast to the way the music department seems to see me (if they even see me at all).
I'm at peace with that, of course.
I read this review of new recordings yesterday and then purchased Amos Lee's new CD, "Mission Bell." At first I thought he sounded a bit like James Taylor. But as I listen to the cuts, I'm still only lukewarm in my attraction, but what the heck.
I wrote the little article for Sunday's bulletin, I sometimes try to write.
Then after ballet class, ran some errands for my Mom and then stopped at church and picked out the prelude and postlude for Sunday. Playing two settings of the melody,  LIEBSTER JESU. One by Bach for the prelude, (link to Youtube guy playing BWV 731… it's a bad recording, but it's a good interpretation) and another very fun rhythmical treatment by Charles Ore for the postlude. We are singing this hymn as the opening so lah da dah and yawn.
More links:
Palestinian Documents Provide Peek at Peace Talks – NYTimes.com
This really interests me. The Middle East seems stuck for sure.
************************************************************
Raising False Alarms – NYTimes.com
Quote from article:
As the Economic Policy Institute has explained, Social Security "is emphatically not the cause of the federal government's long-term deficits, since it is prohibited from borrowing and must pay all benefits out of dedicated tax revenues and savings in its trust funds."

Franklin Roosevelt couldn't have been clearer about the crucial role of the payroll taxes used to finance Social Security. They gave the beneficiaries a "legal, moral and political right" to collect their benefits, he said. "With those taxes in there, no damn politician can ever scrap my Social Security program."
What's a citizen to believe? Rhetoric out of control and lots and lots of bad information flowing past my eyes. Can't help but wonder just exactly what is true.
***********************************************************
Classical Music in Review – NYTimes.com
All three concerts reviewed sound very interesting to me.
***********************************************************
Republicans Try to Abolish Arts Groups – NYTimes.com
It seems to me that politicians are making small ideological swipes at people they would like their dollars not to go to like Artists and poor people and ignoring the larger amounts of money that flow freely in DC. Just how it seems in my living room in Holyland Michigan.
***********************************************************
More to a Smile Than Lips and Teeth – NYTimes.com
This is a fascinating discussion of recent research about basic human interaction. I especially liked the part where people were unable to distinguish between false and real smiles when they held a pencil in their mouth which prevented them from unconsciously mimicking the face they were look at.
************************************************************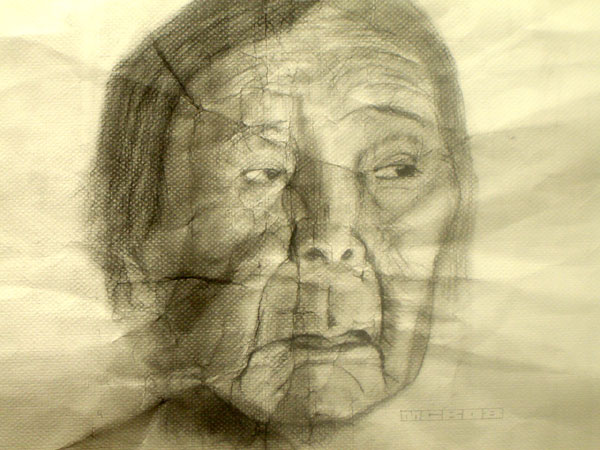 On Navajo Reservation, Poem Helps Broach Topic of End-of-Life Care – NYTimes.com
Poetry helps the dignified Navajo People bridge the gap between their historical culture and contemporary help for the dying. Lovely story.
***********************************************************
Congress Passes Socialized Medicine and Mandates Health Insurance -In 1798 – Rick Ungar – The Policy Page – Forbes
This is a fun look at how history can fuck you up. I linked it on Facebook. Two people commented. Both organists. Interesting.
***********************************************************
One Small Revolution – NYTimes.com
Did you know the historical Carthage was in Tunisia? Fact filled history of a changing country.