If you look in yesterday's links in my blog post, you will find a link to Brene Brown's videos. As I was cleaning house yesterday I listened to them. I found my thoughts playing over her ideas, trying to understand them and see how they connected to me.
I love her idea of "vulnerability."
Vulnerability has been a theme of my artistic life.  Musical performances that are guarded or self conscious do not interest me. To play and do music is to "let go." One performer told me that when he performs its like a roller coaster ride and unlike any other playing he does.
I think quite a bit about the energy in the room when music is being made, the human energy.
Also I struggle daily with understanding what is happening around me and how people treat me. My self image is on a continuum from feeling good about myself to feeling inadequate. My mood can easily swing from joy to melancholy. Brown's thoughts are helping me refocus and clarify my understanding of this constantly changing self perceptions and moods and the idea of courage and more importantly, shame.
Several years ago, I was talking to a man I respect. He is older than me. He confessed that he was wrestling with the idea of shame as he thought about the life he had led.
I was startled. I didn't understand. I didn't really think about shame. But Brene Brown helps me see it as feeling inadequate or that one is not "enough" in one's person.
That's something I understand better.
I wrestled my shame down as a young man who married badly and had to figure out how to go on in life without anyone but himself. I told my image in the mirror that I wasn't much, but I was all I had and that was enough. I thought of this as the end of my adolescence. I can also see it as a victory over shame.
Of course it wasn't a permanent victory by any means only a first step in living out my life.
I listened to both of Brown's videos. Then looked her books up. I put myself on a waiting list for The Gifts of Imperfection: Let go of who think you should be and embrace who you are.

Then unbidden my brother emailed me a copy of the ebook.  Bless his heart.
I admit to reading tons of self help books over the years.
I actually seem to just read a lot period.
And I'm willing to read Brown's book.
But I think some of this connects to my fascination and admiration of Lenny Bruce as a teen.
I know that I was naive in a lot of my reading of his work. But one thing has stuck with me. His comment that "what should be is a dirty lie."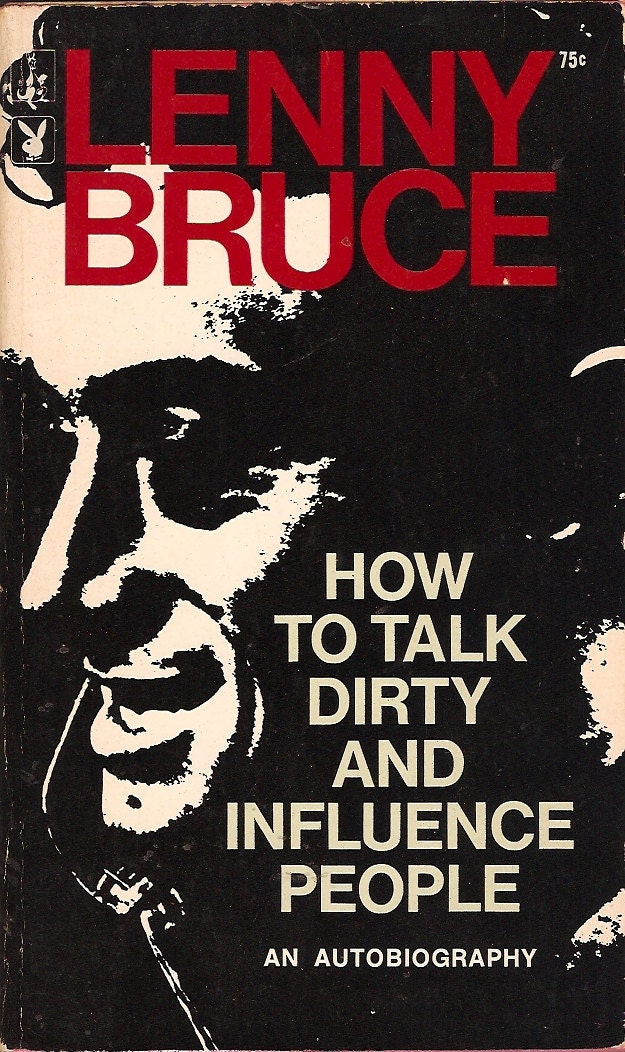 I remember saying this to a young Roman Catholic priest who definitely had issues. He paused and then protested, "That's not true! That's not true at all!"
But I continue to think it is.
*********************************************************************