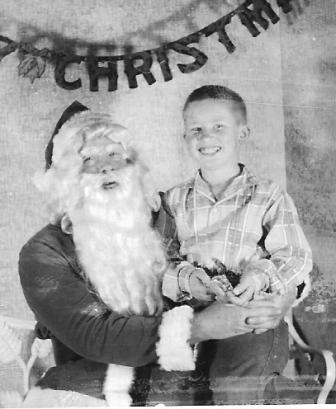 I woke up thinking about children and Christmas.
If Christmas can be a time when childhood sort of opens up and allows all of us to look at life with a bit of awe,  it makes me wonder what is happening to children in the US right now.
Childhood survives, of course. It survives all our adult attempts to co-opt it into what we think it should be.
But the assault some adults make on childhood by forcing children to bear the burden of their own struggle is disconcerting to witness.
Children have the ability to side step the glitz and greed and see things pretty clearly.  As they age the greed and selfishness become harder to resist.  Not that kids aren't selfish. They just are more honestly so.
It disturbs me to watch adults offer children a trivialization of what living is. Christmas is a time when this is in strong evidence in many Christian circles as well as permeating our consumer culture.
The myth that living well is to accumulate is a sad one to press on young people.  We (and they) know that satisfaction in life comes from giving not getting,  from helping not exploiting, from taking time with small things not rushing to be done first.
But as we grow older we forget. By the time we remember we have cluttered our memories so badly that we have distorted our childhood and then attempt to correct stuff through our kids.
I remembered a song I wrote a long time ago this morning. It's a simple short ditty. But I'm glad I remembered it. I have been wanting to get it down on paper just for my own sake.
The guitar part is entirely played with harmonics.  This means you use the left hand to deaden part of the string and pluck so that you get a high pure sound.
I wish I had a recording to pop up so non music readers could hear what this sounds like.  But I only just remembered the piece.  Haven't recorded it.
It's not that great a song particularly. It just tells me something about myself.
I associate this song with dancers.
I pictured singing to a china ballet dancer when I wrote it.  So as I learn how to be an effective accompanist of actual ballet classes at the piano I have thought back to this first naive impression of the beauty of dance.  I'm glad I remembered it.
After reading several hundred pages in Little, Big by John Crowley, I started over and began reading much slower and more carefully.
This book has a lot more in it that I first thought.
Here's a lovely passage from it:
"I dreamt that I had learned a way of saving time I didn't want to spend, and having it to spend when I needed it. Like the time you spend waiting in a doctor's office, or coming back from someplace you didn't enjoy going to, or waiting for a bus—all the little useless spaces. Well, it was a matter of taking them and folding them up, like broken boxes, so that they took up less room. It was really an easy trick, once you knew you could do it. Nobody seemed surprised at all when I told them I'd learned how…." The character Sophie Drinkwater speaking in John Crowley's Little, Big
Besides the lyrical prose, there are some pretty interesting ideas in this book about unnameable stuff in life that holds beauty and constant surprise.
Re-reading it slower is paying off.