I played two pieces by Ernst Bloch for the prelude and postlude yesterday.  After church, a Lutheran minister who sometimes attends our church and may even be a member for all I know, shouted at me his name (Ernst Bloch). With my rock and roll diminished hearing I thought he said something in German, like "erste block."
What could he be yelling at me? First block? Then I figured out he was commenting on the composer I had performed.
Not sure why I know about Bloch. I was eight years old when he died in 1959. I probably have come across his choral and piano compositions while studying and reviewing music.
Anyway, his musical language is pretty accessible. I chose the pieces yesterday because they weren't too difficult to learn quickly and I thought they were attractive. This is more and more important for me. I only really want to perform music I think is attractive, well written, interesting and edifying.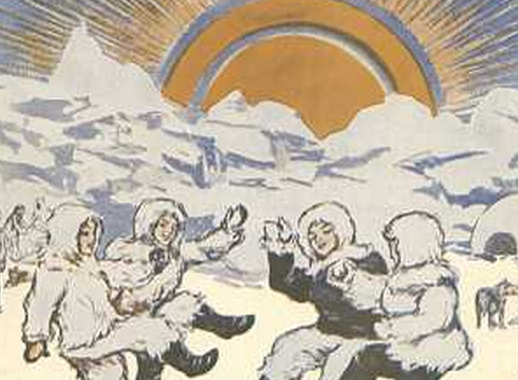 I don't mind doing music that doesn't fit this category, but given the choice I would rather play music I like.
The postlude was "Wedding March III."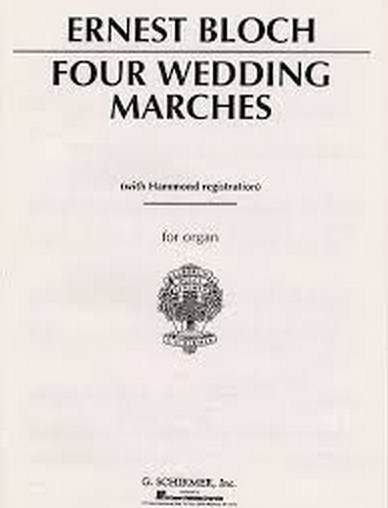 Ray Ferguson taught me that I could alter titles to fit the church situation. Normally in the past I have chosen not to put an idiomatic title like  "Wedding March" in a church bulletin unless it had some reference to the service. Instead I would put the tempo marking which is always an acceptable practice in my mind.
I talked with Eileen and Jen (my boss) about retaining the title this time. They both thought it was a bit weird but not that weird so I went ahead and put the correct title in the bulletin.
During the dismissal, just before I began the postlude, our PA went berserk and starting making a very loud noise. Sort of ruined the moment anyway, i guess.
We sang "We are climbing Jacob's Ladder" yesterday.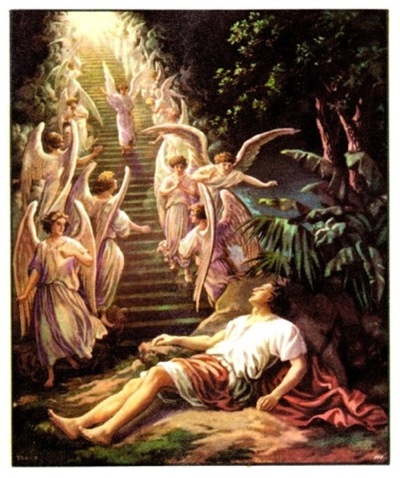 The story in the song was the story in the first reading.
The arrangement in the Episcopal resource, Lift Every Voice and Sing II, is by Horace Clarence Boyer.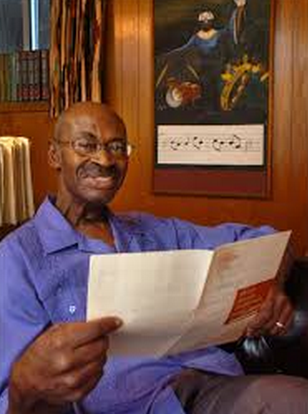 It's unusual in that Boyer has chosen a 12/8 time signature for it.
I came home and looked through my collections of Spirituals and could not find another one remotely related to it.
In addition he throws in some lovely elaborate chords that to my ears give the hymn more of a gospel flavor and less of a African American/Negro Spiritual feel.
I was realizing this as I prepared Saturday to accompany Sunday's singing of his hymn. At the last minute I decided to use the piano instead of the organ and give it a slightly gospel feel.
I prefer doing spirituals without very much accompaniment elaboration. In fact, I think they are most served when sung just by voices since that's how I hear them.
But since Boyer's rhythms and harmonization was what people were looking at and if someone tried to sing the harmonies they would find them more jazzy than spiritual I thought I would put an accompaniment under it that would serve the music.
On the walk home, Eileen commented that she didn't know this hymn. I remember (I think) singing it  as a boy. It doesn't occur in the official Church of God hymnal of my youth, nor the later 1989 Worship the Lord. But there were many songs I remember singing at church camp and in less formal gatherings and it surely is one of them.
1. Scientists Name a Newly Discovered Water Mite After Jennifer Lopez – NYTimes.com
2. Elaine M. Brody, Expert on Elderly Who Grew Into the Role, Dies at 91 – NYTimes.co
I started reading to see if this person was related to Jane Brody. She's not, but she's still pretty interesting.
3.In Remote Corners of India, Immunity for Soldiers Who Kill and Rape Civilians – NYT
Madness.
4. Influx of South Americans Drives Miami's Reinvention – NYTimes.com
This story is about an influx of middle to upper class people mostly. Still interesting to me.
5. The Weird, Scary and Ingenious Brain of Maria Bamford – NYTimes.com
My extended fam finds this woman funny. I watched part of her "The Special Special Special" last night. Though I like the name, the comedy didn't hit me. I'm afraid I still hear the pale ghost of Lenny Bruce in such talent as this.