After exercising Eileen attacked the medicare/health insurance update. Since it was the first day of September and this year I will turn 65 this month, she had to switch our insurance all around. It weirdly ended up costing her more to insure herself with Priority Health than it cost to insure us both previously. I'm not exactly sure how it all works but it has something to do with household income and me going on Medicare. I am sure it made her very frustrated and unhappy.
So I was glad when after visiting Mom we pulled in the driveway and there sat Eileen's new loom.
If there was ever a day a little sunshine in Eileen's life was needed, yesterday was it.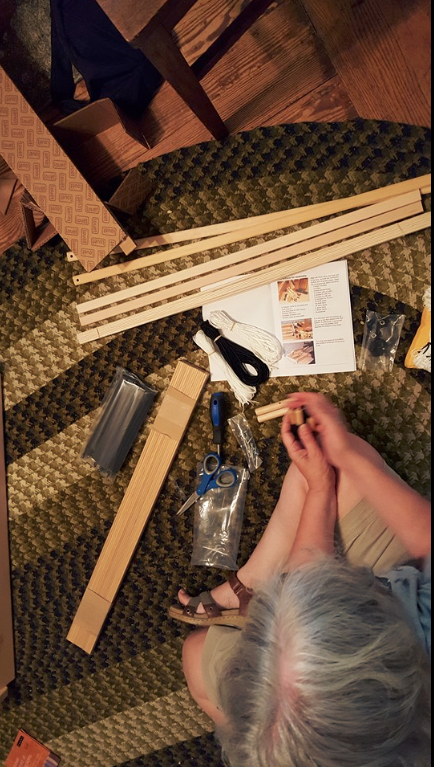 Since I made food yesterday, the kitchen took longer than usual to clean this morning. So I'm getting to my blogging a little later.
I am finding myself drawn to Schubert's music lately so I decided to read up a bit more on him. I only own one reference book on him, The Schubert Reader.
So I bookmarked the Groves article to read on my tablet. Then I looked up at the clock and realized it was later than usual for blogging. I did get my Greek done however.
 AEI = American Enterprise Institute. I'm not sure but they look vaguely conservative (isn't everything conservative in Amerika now?). But ideas about civic life interest me. And I "liked" them on Facelessbooks so that way I can see what they put up there.
4 to 4.
 I'm a sucker for this kind of news. Very cool.