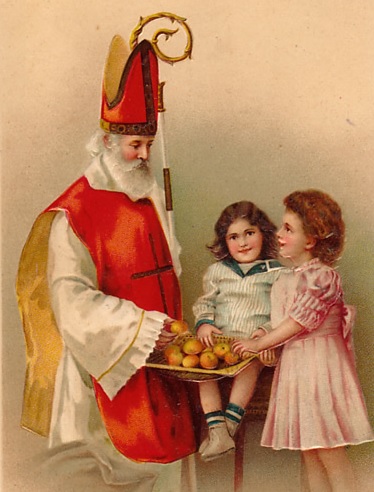 I had a phone call from my boss, Jennifer Adams, around noon yesterday. I was scheduled to come and play a Eucharist for the Diocesan Saint Nicholas workshop being held at our church. Jen said that turnout was very light and that most of the kids present were very young. She had planned a Eucharist with lots of singing of hymns. it would require more than the few adults present. So she canceled.
This actually made my day go better. After lunch Eileen and I visited Mom. Then we drove back to the house and I walked to church to practice and prepare for today. I ran into a choir member who had attended the Saint Nicholas workshop and was not very happy about the Eucharist being canceled. He and I chatted for quite a while. It turns out that he was still trying to reconcile himself emotionally to the election. We had a nice chat.
After that I prepared the choir room for today's pregame. I also chose organ music for Advent IV. For the prelude, I am planning to repeat a setting of Veni Emmanual by Pamela Decker.
For the postlude, a happy little thing from Norman Dello Joio's collection, Lyrical Pieces for the Young Organist.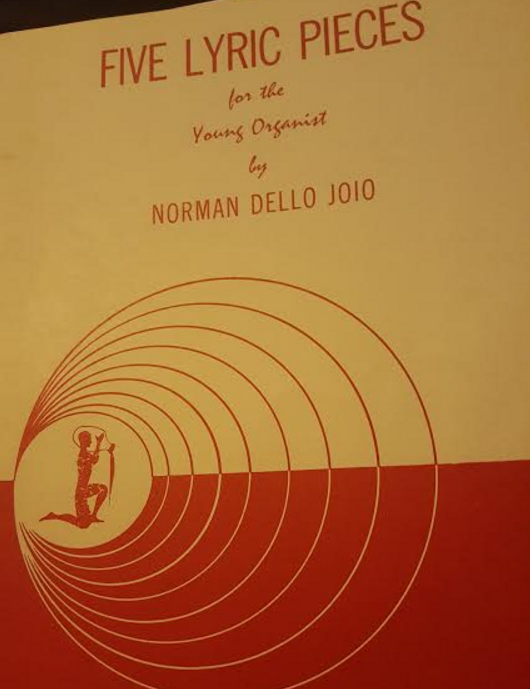 Despite the title, it's not a super easy piece. It's called Caccia, but I'm think of simply titling it "Allegro Animato" (the tempo marking) for the bulletin.
It sounds a bit like a hunting song hence the title. But I think it will make an attractive postlude for the last Sunday before Christmas.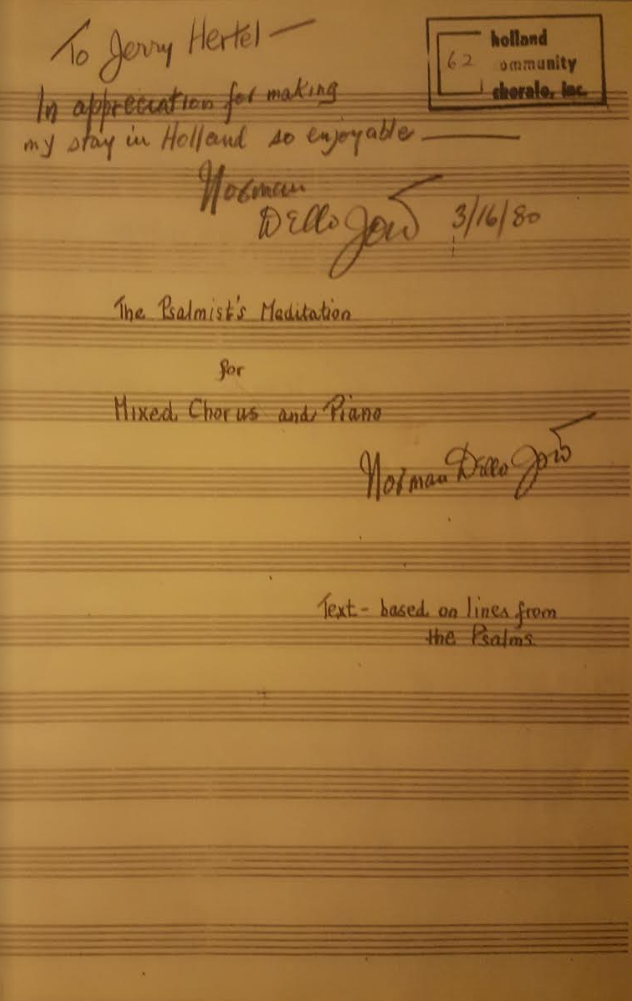 Speaking of Dello Joio, my violinist, Amy, gave me a signed photocopy of one of his choral pieces. it is inscribed to her Dad. Very cool.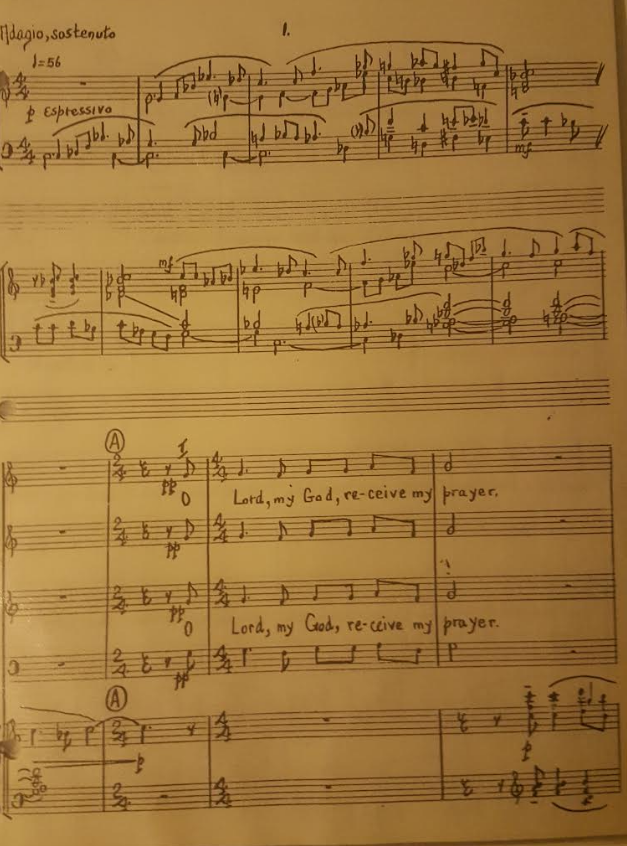 I didn't realize the connection between King Crimson and ELP. Also, I didn't understand the music as attempt to move away from "American influence." Weird.
Interesting farewell from Senator Reid.