Tried to take a day off yesterday. Pretty much succeeded. I spent the day reading and practicing piano trying not to think about work too much.
I indulged in some playing through music at the piano. Recently I have been doing a lot more practicing which is slightly different from playing through music and is a lot more like work. On the other hand I love to play through music.
Yesterday I began with my old staple, Bach. I did a few movements of the WTC. This always makes me think of Pablo Casals who said in his autobiography that he began each day playing a prelude and fugue from the WTC at the piano, he called it something like his "the benediction of the house."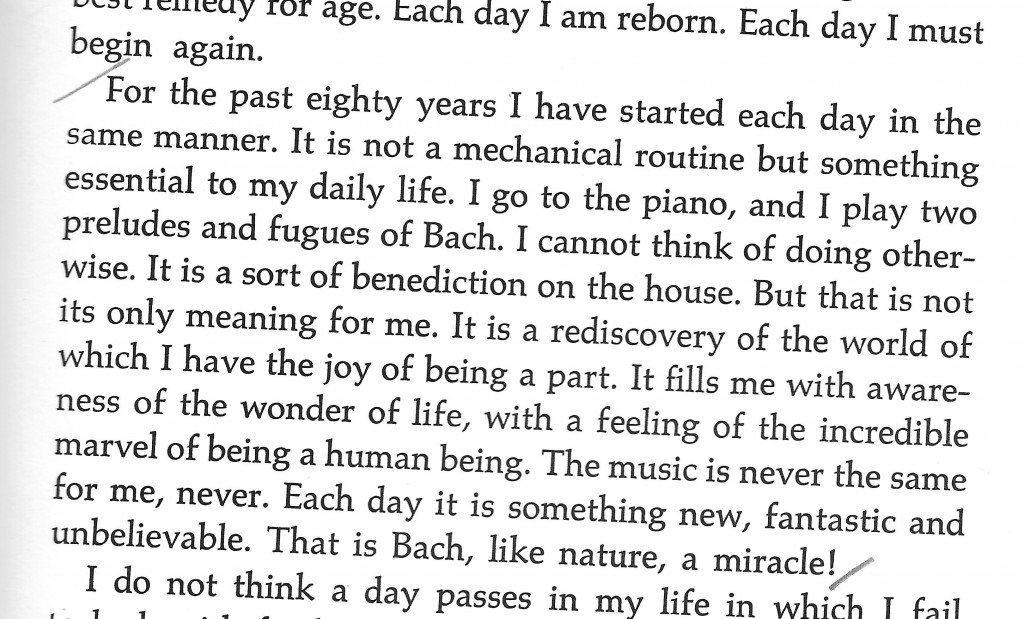 From Bach, I moved to Beethoven, first his sonata in F Minor, Opus 57.
I actually played through the entire sonata, under tempo, of course. Then for some reason I turned to his first Symphony which I have been listening to lately and played through the first movement in the Liszt transcription.
I find that my chops have improved in the last decade and I can read stuff like this pretty well albeit usually under tempo. It's satisfying to me to reproduce the music I am thinking about. Hands on. That's the way I like it.
Read in The Pale King by David Foster Wallace and Brothers Karamazo.
Eileen came home and we sat in the back yard and had our meal together (roast beef wrap for her, mushroom wrap for me).
I finished off the evening alternating reading In One Person by John Irving and playing Mendelssohn piano pieces including several of his Songs Without Words.