I read sections of this amazing story to my brother yesterday as I treadmilled.
Even for South Florida, where absurd news events are routine… [this is an unusual story]
I can see why conservatives hate the New York Times.
In the Keys, a judge who was replaced on the bench after dozing off told a local news reporter that Ambien made him hallucinate about " 'Fantasia' and the dancing brooms."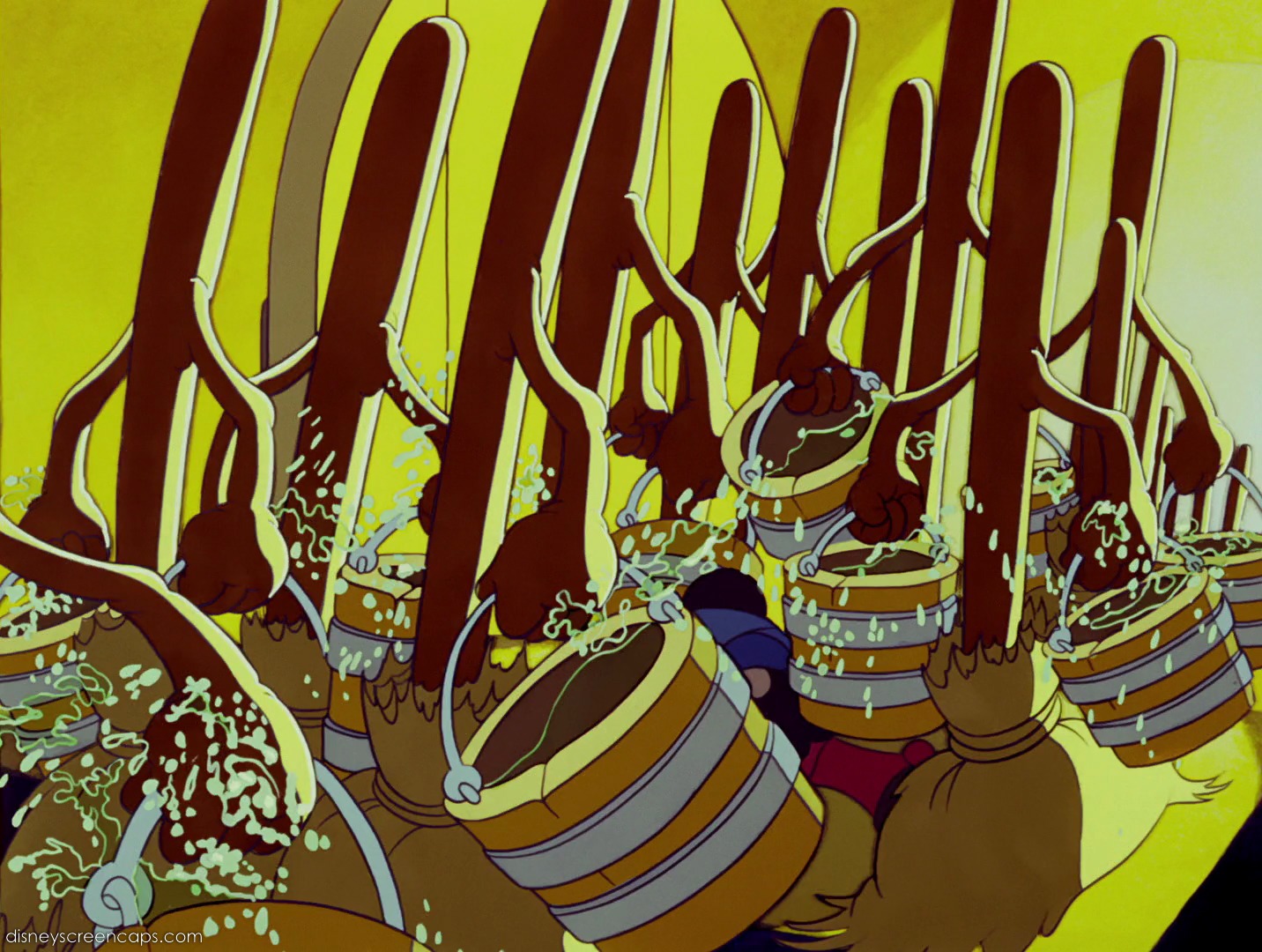 But still, this stuff is funny if sad.
Records posted online by the Judicial Qualifications Commission, the independent agency that investigates misconduct by state judges in Florida's 67 counties, show that 17 percent of the 62 formal disciplinary cases filed against sitting judges since 2001 have been in Broward.

Those figures do not include two judges who were recently arrested or those who resigned before a case was made public, such as Judge Lawrence L. Korda, who, in 2007, after presiding over parts of the Anna Nicole Smith case, was caught smoking marijuana in a park. (Not to be confused with Larry S. Seidlin, the Broward judge who sobbed on the bench during a nationally televised ruling on where the reality TV star should be buried.)
I am continually amazed at how real the celebrity culture seems to some people.
"Tell me one other courthouse that at any time ever had three judges pending criminal charges, a fourth judge disbarred by the Supreme Court and another judge awaiting removal," Mr. Finkelstein said. "And that doesn't include the naked judge!"
But wait, there's more.
In 2001, a Broward County judge was arrested on charges of public intoxication after being found drunk and naked from the waist down at a resort that was hosting a state judicial conference.
Finally this little tidbit:
Mr. Bogenschutz, who has represented dozens of Florida judges, recently married one of his clients. His wife, Ana Gardiner, is the former Broward judge who was disbarred by the Florida Supreme Court this month for lying about an "emotional relationship" with a prosecutor during a 2007 case. (The defendant was granted a new trial and is now serving a life sentence instead of being on death row, as Ms. Gardiner had ruled.)
This is a tragic and bizarre story. Have you been following it?
My favorite sentence:
"Instead of making wild accusations which stir up social media with cries of fraud and corruption, it would be much better for all involved — the voters, the candidates, the 500 poll workers in Hinds County — if we let facts enter into the conversation,"
Mary Rodgers had an amazing life. She also wrote much music and many children's books.
I love this quote from her: ""I had a pleasant talent but not an incredible talent,"
At a dinner she met … Leonard Bernstein, who hired her to help write and produce the television shows of Bernstein's New York Philharmonic Young People's Concerts, a job she held for more than a decade.
Another thing I like is when I read about a musician in an obit and without interrupting my treadmilling pull up his music and listen to it.
Life is good.