I went a bit early to church so I could play slowly through my prelude, "Christ unser Herr zum Jordan kam" BWV 684. I hear this piece like a cantata movement. On my meager organ I registered the running left hand on the organ's sole reed. I thought of it as a bassoon on a continuo part.
I registered the right hand duet with the fakey flute stops at 8 and 4 on the Great. There is one four foot stop in the pedal and that was what I used for the melody. It made me think of a quiet french horn playing away on the slow cantus firmus.
The technical challenge for me on this piece was maintaining the accuracy of notes throughout. Little mistakes crept in very easily with any wavering of concentration. My solution was to practice more slowly and carefully.
For the most part this worked. I did have one bad moment near the beginning but it wasn't a part that I had trouble with during any of my rehearsal (of course).
I like playing this piece on the feast of the Baptism of Christ. I think Bach had running water in mind with his running bass part. I toyed with putting an article in the bulletin but finally didn't.
It was tricky to be thinking about rehearsal technique yesterday morning and then go into the performance. I find it helps me to think of the imagined instruments as I play. This can calm my inner dialog to some extent.
It's ironic that I put so much work into this little piece on my lousy organ. But it's satisfying. I had two compliments during communion, but they were both on my piano playing rendition of our baptism hymn, "Wade in the Water."
The prelude piece was from Bach's Klavierübung III. In this work, Bach pairs a big piece with a smaller piece  on the same chorale. I played the other piece on this choral as the postlude.
Later Eileen and I watched the disturbing but brilliant movie, "The Act of Killing."
We watched a DVD from the library but I just checked and this movie is on Netflix as well.
Josh Oppenheimer the director of "The Fog of War" goes to Indonesia and convinces the people who were responsible for the deaths of many of their countrymen in 1965 to make a movie about it.
The subsequent movie Oppenheimer made documents this process so that we see the killers above making decisions about how to stage a movie about their historical involvement in atrocities.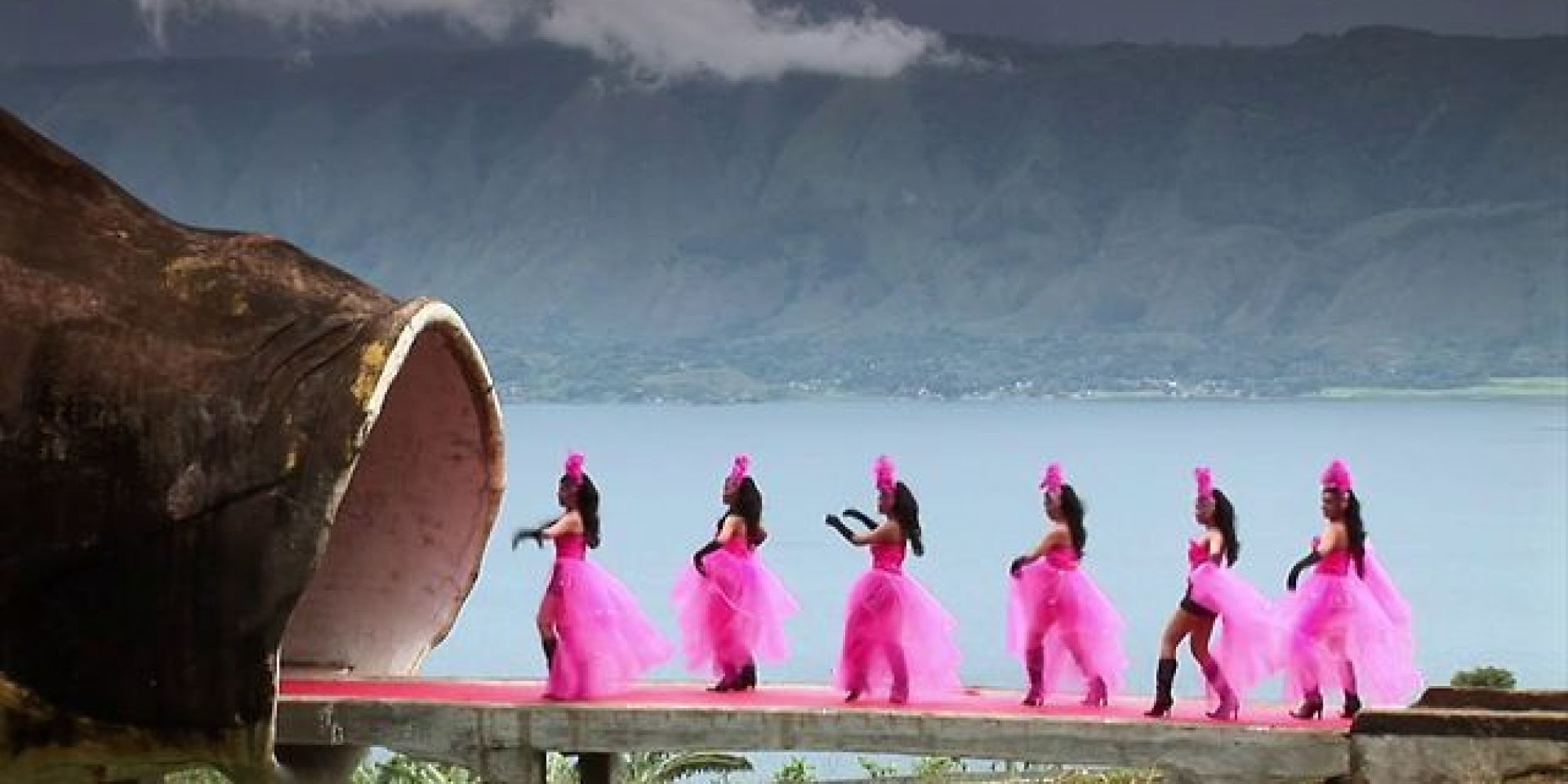 The result is an enervating confrontation between the reality that we are watching people who did unthinkable things in real life explain to us and themselves these acts and their own understandings of cinematic fantasies that they cite as inspiration (Marlan Brando, Al Pacino). The term, surreal, doesn't come close to covering this.
It's an amazing film which will be stuck in my gut for ages.
The writer of this article gets it right I think. I have had to watch parents bury children. It is a wrenching experience. I still bump into them years later and admire their ability to function afterwards.
Wide spread difficulties, danger and accomplishment. Did you know that Rwanda has the largest number of women in their parliament (64%) of any county in the world? 20% for the USA.