Cruising Through The Louvre
When I'm in the library, it's hard not to browse books. Yesterday I ran across David Prudhomme's Cruising Through the Louvre.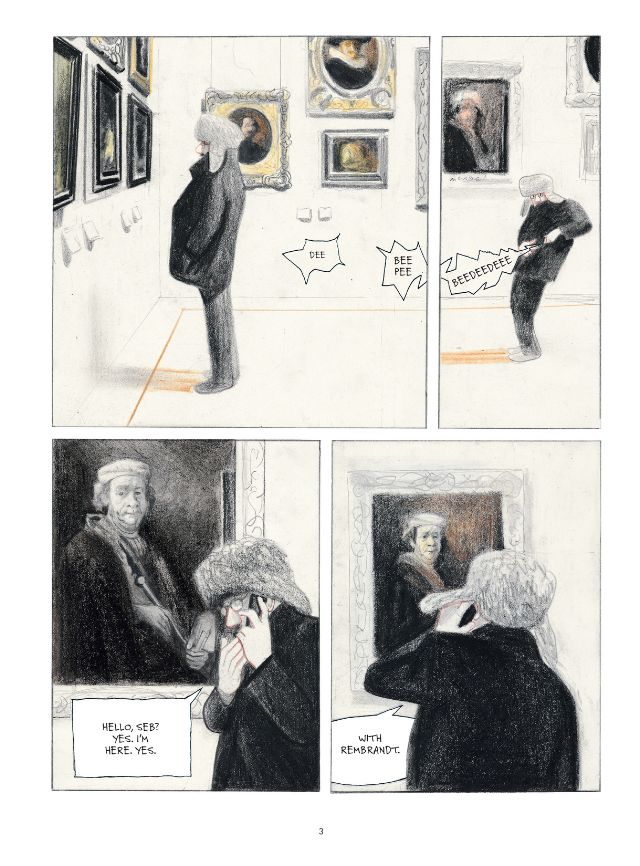 This is an amazing little book. There's not too much plot. Basically the main character is wandering around the Louvre looking at the people and the paintings and trying to locate his friend, Jeanne.
What I like about this book is how eloquent the visual content is. There is a fun relationship between the people looking at the art exhibits and the art exhibits themselves. Very clever.
This happens gradually. It's not the case in the first few pages. Also, there is an unforgivable typo at one point where the writer uses the word, "know," when he means "no." But this only slightly diminishes the pleasure of the book which takes a surreal turn at the end. I won't give it away here in case you click on my links to it (thus assuring me of a kick back from Amazon, thank you Jeremy Daum).
At the end there are a few pages of prose in which interesting statistics about the Louvre are given. This is a delightful book, well drawn and well conceived. Recommended.
DC Universe: The Stories of Alan Moore
Can you tell that the new book section at my library is not far from the graphic novel section?  This Alan Moore collection came out in 2013. I think Moore is an interesting skilled writer. I couldn't resist taking this one home to read. So far, I'm enjoying it.
Jupe gets a synth
Ever since I mentioned to Eileen that it would be a convenience to have a little synth with a midi connection she has been vigilant to find one. Recently she did. Yesterday we closed the deal on this. Fifty bucks What a bargain!
It's very light weight. I haven't messed with it. I did plug it in and made sure it worked (at Eileen's insistence). It does.
Dave Brubeck Church Music
I have always had a soft spot for Dave Brubeck. I have played his works in church and coffee shops. So when Craig Cramer was offering this folio of music by him for organ I was curious.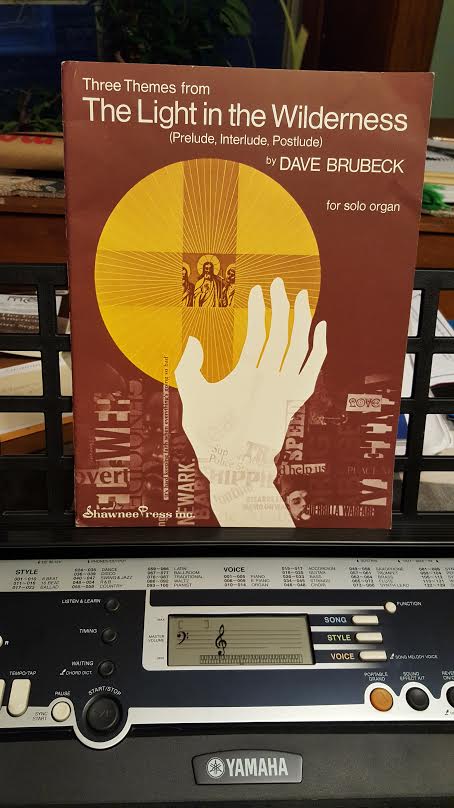 Yesterday I played through the first one in this collection and found it lovely. (Yes, that's my new synth it's sitting on in the pic above.)  I came home and listened to some of the original cantata embedded below while I treadmilled for 25 minutes. That was all the energy I had left after my Saturday.
The verdict is out on this music but I am curious about it.
So this whole business of "framing" or as I am increasingly thinking of it, "lying," is ruining our public discourse. Makes me crazy.
So this women's asshole of a teacher decided she was not using her own words. I was sorely tempted to comment and mention David Foster Wallace searing critique of profs who cannot write much less teach writing.