I finished reading Kafka  by David Zane Mairowitz and R. Crumb. Although they share the byline it does appear from the copyrights  that Mairowitz wrote the text and Crumb did the illustrations.
One of cool things about this book is that Crumb gets a chance to provide illustrations for Kafka's major works as Mairowitz both quotes and retells them.
I have read a lot but not all of Kafka.
This book inspires me to go back to him.
Last night we attended a outdoor free concert of a   Beatles cover band.
They were a classy little act.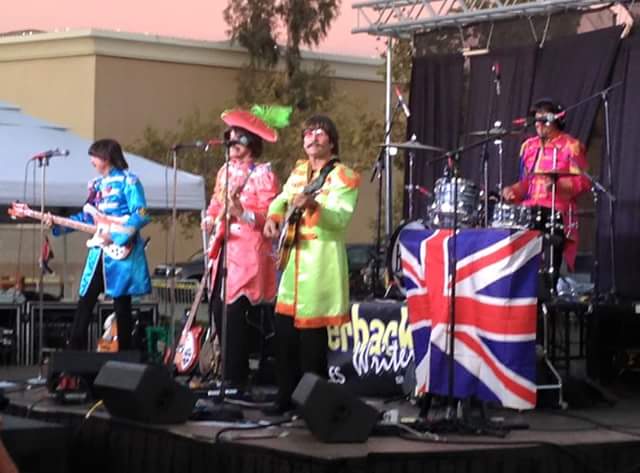 Their first set they did early Beatles and we're dressed in matching appropriate outfits. In the second set, they were dressed in Sargent Pepper's outfits and did later tunes.
We sat  miles back from them and  could not really see. Nicholas sat with his eyes closed looking like a typical fifteen year old mortified to be seen with his family in public but sat up and watched and snacked for the second. The younger two of our entourage were game but restless. I did wonder how many of the gathered group were hearing most of the songs for  the first time; songs most of which I remember from when they were first released. Today is Eileen's 63rd  birthday. She is making breakfast for everyone as I write. Another  beautiful day in paradise in Califirnia.