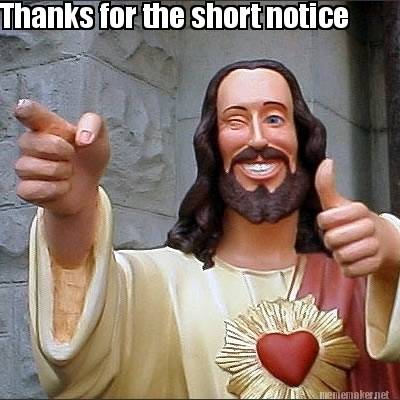 One of my sopranos complained Wednesday that I had not given her enough notice about the upcoming ordination service. When I told her that I informed the choir as soon as I knew it was invited, she said I should have been told sooner.
I replied with a quote from Lenny Bruce that has guided my life: "What should be is a dirty lie."
Whenever I quote Dr. Lenny about "what should be," I like to tell the story of saying this to a young Roman Catholic priest I was working with in Detroit. He physically jerked and said, "That's not true! That's not true at all!" He is now a bishop.
Despite my defense, I think my soprano was correct. More notice would have been very helpful.
We only nailed down the hymns on Wednesday. Yesterday I spent an hour or two going through possible organ music for the prelude and postlude for the ordination on Dec 20 and Advent IV on Dec 21. I found some very cool pieces. Margaret Sandresky has a passable Toccata on "Veni Creator." I find her writing a bit dry but the piece is loud and fast. It would be perfect as a postlude for an ordination.
However the only way it would be ready next Saturday would be if I spent a few hours a day on it between now and then. I decided lying in bed this morning that this is probably a dumb idea when I think of all the other stuff I will have to do for my church job in the next couple of weeks.
Dang.
I also looked at a Toccata by Andrew Carter on Veni, Veni, Emmanuel. It's a similar case. The piece is within my capability but would need some serious practice before Advent IV.
Again I keboshed this lying in the dark this morning, not sleeping.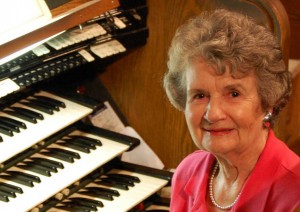 So my search yesterday left me with two other possible pieces for these services. Margaret Sandresky also has a little piece on Veni Emmanuel. It's not that great, but I do like performing living composers especially women. It would make a good prelude for Advent IV.
I found a little piece by Andrew Carter on Veni Creator which might work for a prelude at the ordination. However the jury is still out on this one, since I am anticipating a rather packed loud hall for the prelude.
A better choice might be a rousing John Stanley voluntary. I have one in mind. Using this for a prelude at the ordination might be a good idea. I could also use it as the postlude for Advent IV. This morning in my bleary eyed way, I'm thinking that's the better choice for those two slots.
That leaves me looking for a postlude for the ordination. Here again I have found an interesting setting of the tune of the closing hymn, Abbot's Leigh. It's Passacaglia, Fughetta, and Finale on Abbot's Leigh by Austin C. Lovelace. I would need to work some on this one, but not nearly as hard as I would on the Carter and Sandresky Toccatas.
One of my hesitations is that I am going to have to prepare several viola parts for some instrumental music on Christmas Eve and the Sunday after Christmas.
My cellist brought some Christmas music to our rehearsal yesterday. We played through all of Katrinaa Wreede's little volume of "Christmas Carol Fantasies for Cello and Piano." Four of them weren't too bad. I was happy that this fine player was indicating she would be willing to play some of them around the upcoming services.
I asked her if she would play two on Christmas eve. Then if she would return on the first Sunday after Christmas to play all four for the prelude. She readily agreed even though the choir has that Sunday off.
She then pointed out that her sister who sings in the choir and also is a pretty good violaist would appreciate being asked to do something sometime.
I didn't miss a beat and asked if she minded if I worked out viola parts to these four pieces. My cellist seemed happy with this. So that's what's happening.
I need to get them done today. Also I am meeting with the cantor for the ordination (a singer from St. Mark's Grand Rapids) today to go over the Litany for Ordinations and some of the choir parts scheduled for the ordination.
Whew! It's enough to make you lie in bed in the dark on a Friday morning and plot how you will get everything done.