I should make this brief today because I have to put on the finishing touches to the manuscript I am mailing out for a silly contest.
After ballet class, I met with my boss. I quite like my boss and my job, but it is occurring to me that I need to be smarter with this gig. I am putting a great deal of effort into it, which has a lot of payoff for me personally. But at the same time, I notice that the community is not really doing its part for me. I am underpaid.
Which shouldn't matter to the guy who says money isn't real, right?
But I think it says something about the priorities of the community I work for. When I say I am underpaid, I mean that factoring in my skills, experience and training, any pay scale I have seen says I should be making quite a bit more money.
I can't even get my community to address the pay scale.
My boss has been working on an Human Resources committee but it's not off the ground.
In addition to the lack of respect I think this kind of thing means in our money based way of thinking, Eileen and I do struggle with money. I am a sort of a classic struggling music guy whose income is pretty low. I struggle with other people who don't want to pay me what I am pretty sure my efforts are worth. For example, the Grand Haven High School teacher who offered me half of what she eventually said she would pay me to accompany students. She only raised her price when I refused to work for such low pay. Also, I am accompanying a violist at the Instrumental Solo and Ensemble tomorrow. Another student called and inquired about using me as an accompanist. His band director recommended me. I told him my fee was $75. I never heard back from him and the festival is tomorrow. I can't help but suspect that his family thought that was too much.
Oy.
Of course when the plumber came and fixed my toilet, his labor was much more than that. I don't begrudge him his wage. I just wish people understood my work as worthy of hire.
Poor me, eh?
Anyway, I spent most of my time with my boss yesterday advising her on some matters and recommending different hymns and service music for her to consider for the upcoming season of Lent. I also sent her an email which briefly gave an over view of the upcoming readings for Lent, as well as reviewed with her what we did last year.
It occurs to me that I do well at my job. Frustrating that I remain invisible in so many places in my life.
But not that frustrating, fuck the duck. I still know how lucky I am to have my family and my music.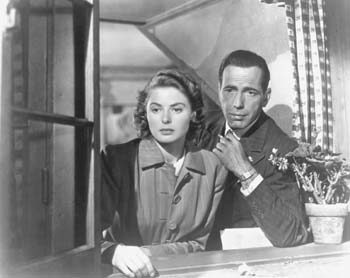 The trio had a good rehearsal and my colleagues enjoyed reading through one of the Haydn trios that Charles Rosen says are some of his best work. We decided to read through another of the trios Rosen has singled out next week. Eventually we will learn one. But the reading through is lots of fun.
And my violinist has agreed to pick a Bach violin sonata to learn. If she does this, I will have motivation to work on my harpsichord. I love the Bach solo sonatas.
After rehearsal I came home and exercised and cooked.
I went a little nuts with cooking:
Herb Cheese Muffins,
Bacon wrapped broiled tilapia,
stylin' steak fries,
corn,
artichoke hearts
and blueberry pie.
All of this from what we have on hand the day before I do grocery shopping.
Not bad. And most of the recipes were low fat. And tasty.
Like I say, life is good.