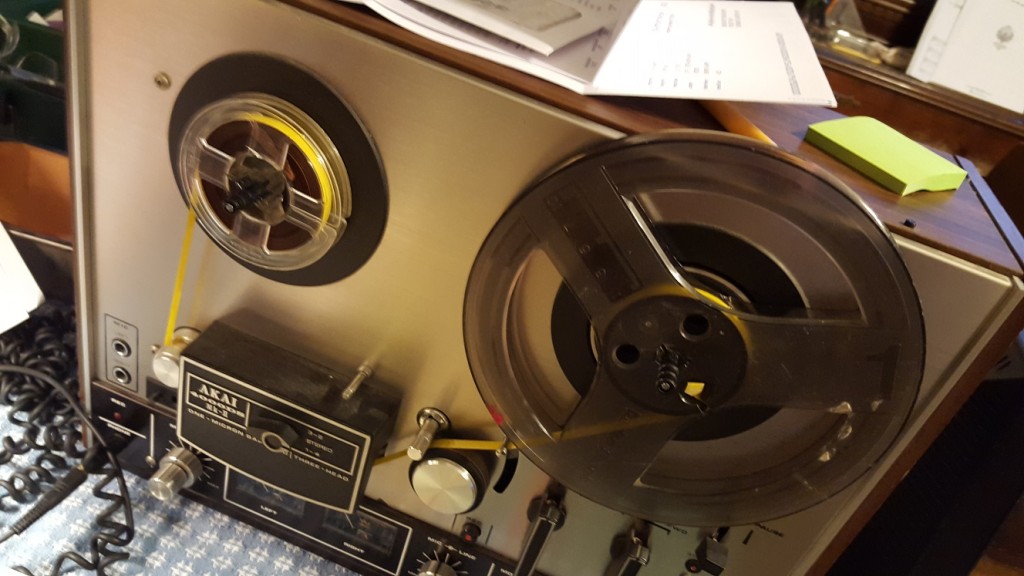 Today I begin the sixth reel of these old tapes I am checking out. So far, I have listed to 5 reals but only digitized 3 of them.
One reel was a recording of symphonic music, probably from a record. One was an excerpt of a recording of "The Young Lutheran's Guide to the Orchestra." These two I did not digitize. I have a stack I'm working on.
I'm listening to reel 6, but it seems to be blank on this side. I also found a picture of my Mom in her nursing home room that I didn't recognize.
This is her at a place she worked in Anderson, Indiana, while she and Dad were attending college.
Here's what's written on the back.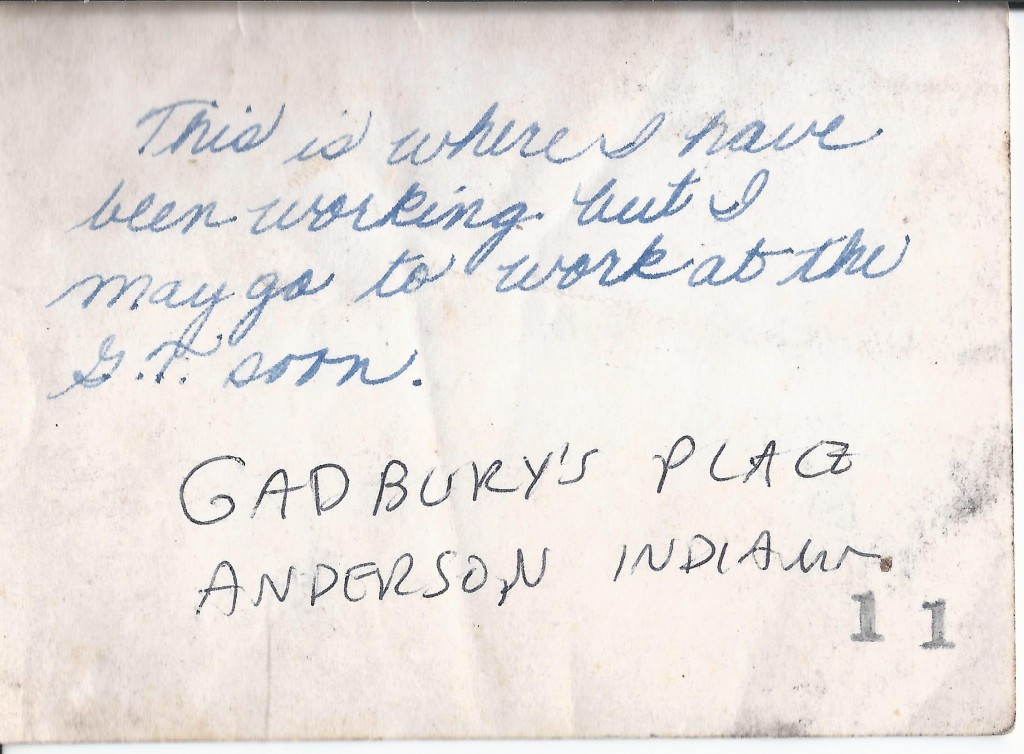 Mom says that Gadbury's was an eating place and that she was a waitress there. I'm not sure about the time frame here. I think it was before she married Dad, but I'm not sure. And I don't know what G.T.means. In Dad's memoirs, I can only find a reference around this time of Mom working when he says that right after they were married she went to work "for the Clergy bureau" and he, at the Gospel Trumpet Company. The Gospel Trumpet was the name of the journal published by the Church of God. 

I'll try to remember to ask Mom more about this when I see her today.
So reel 7 is now being digitized. It begins with a recording of Benjamin Jenkins, my Grandfather, doing a story song on "A Child of King." This looks promising.  Stay tuned and I'll be putting up more silly stuff from my past.
These public confessions on Chinese television are chilling.
This helped me understand this news story better.