Woke up this morning on my day off with my head buzzing, processing the past few days. Not that unusual.
Yesterday, I jumped out of bed, made coffee and rushed over to church to tune the harpsichord before the first service. I had decided it would be helpful to the choir to sing the anthem with harpsichord accompaniment. That way they would have experience with performing in public with harpsichord. Also, our anthem by Christopher Tye would sound very nice with it.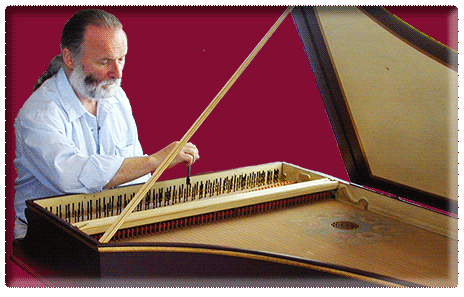 I was relieved that the organ repair guy managed to get in to the church while I was off playing a matinee performance of Oklahoma. The organ was making distracting sounds when I tried to open or keep the "box" closed. (N.B. the "box" is the enclosed chamber of pipes which are opened and closed via shutters like ventian blinds).
The rest of the day was a blur of rehearsing and playing the service.  I came home, exhausted but relieved to have lived through high school musical performance week and a full Sunday morning.
I was too tired to cook yesterday. I'm hoping today I will be able to relax, do a little rehearsing on the organ & piano, and meet my wife for her lunch/supper break at work.