I am sitting alone in Sarah's house right now. Matthew is off helping his mom. Eileen, Sarah, and Lucy have been picking strawberries and stopped at the market on the way home. I have been attempting to make bread using weird Brit oven and materials.
The ovens have fans in them that changes the temperature…. and of course everything is centigrade.
Before they left, Lucy let me read her books. She kept interrupting me to give me big hugs. It was very pleasant and flattering.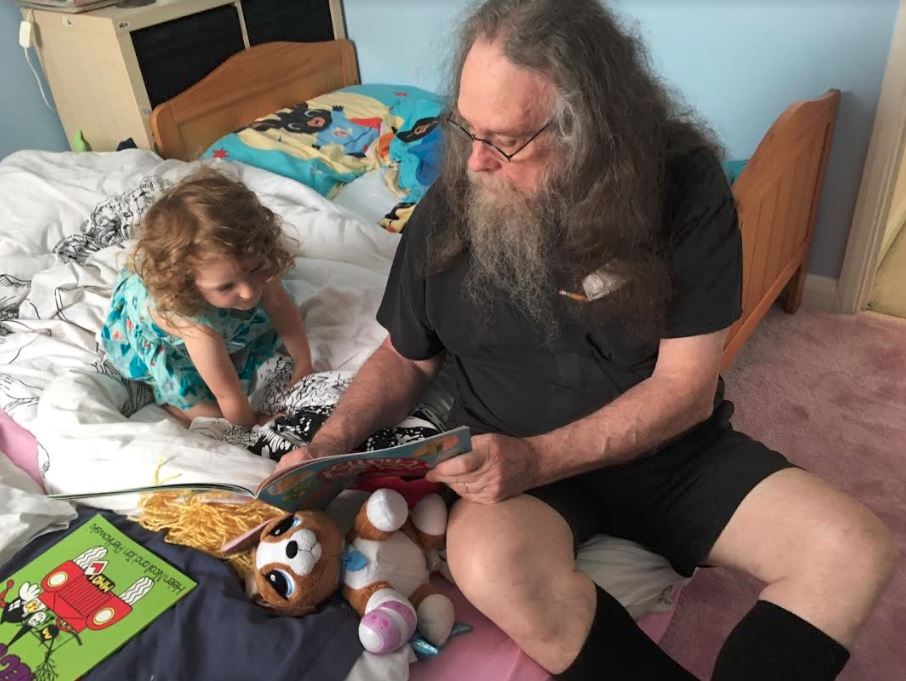 Fortunately, she allowed me to stay behind while they went off to pick strawberries.
Since our wifi connections aren't working out so well, my 3G sometimes doesn't allow me to download the pics I have been receiving from Ireland.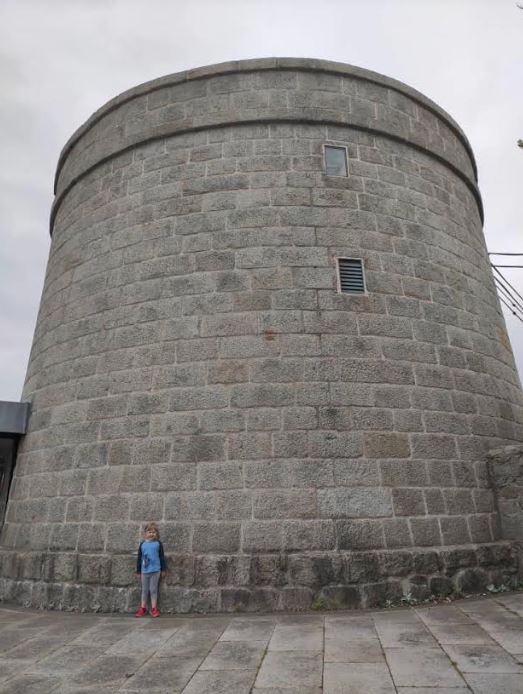 The picture above is of Sandycove, the site for the beginning of Joyce's Ulysses. We skipped it since public transportation was so expensive. The little girl in the pic is my grand daughter Alex. They went without us, since Diane's friend, Bob, arrived after we left and drove them around. I would have liked to have seen this, but I'm not too disappointed. It's more important to me to see my fam than sight see.
It looks like the bread worked.