My daughter Sarah (Hello again baby!) needed the exact date she originally moved to the UK in order to apply for citizenship there. I had been meaning to check my journals which I was keeping at the time (2001) to see if I could give it to her.
Unfortunately, since I moved my book collection my organization of materials has basically gone to hell. I had found a few of my journals but nothing as far back as that.
Yesterday was "get shit done day" for me.
I promised myself to go through every piece of mail laying around and deal with it. Eileen volunteered to redo our home files as I did this. As I sat down to begin I remembered Sarah's request and went off in search of journals. After some considerable moving around of books and such I actually found them!
I realize that blogging has replaced my previous impulse to journal. But I have journals stretching back to when I was twenty or so. Before that I have many poems and written pieces that I have preserved. These go back to high school. Sheesh.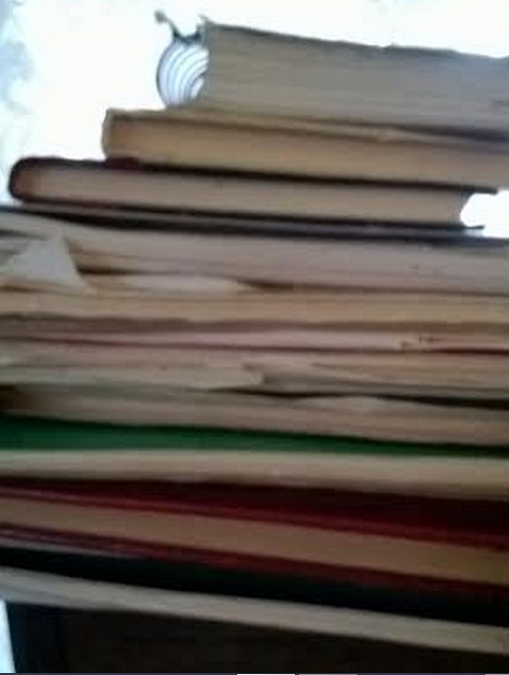 What I would actually write down varied considerably. But of course I felt freer to write in a private journal than I do in a public blog. This is mostly out of consideration for my fam and friends, a bit out of concern for myself regarding inappropriately public admissions like where I hid the bodies. Heh.
Anyway, it was a personal triumph to find the journal entry below.
Some time ago Eileen was upset because she could not find a gift certificate given to her for Readers World around the time of her retirement. I was pretty sure I had "recycled" it in my enthusiasm to begin to organize our lives better.
But yesterday it turned up adding to my feelings of satisfaction. Yay!
I did manage to go through every piece of mail (which was quite a lot) and deal with it. This took some time. I found several pieces I needed to scan in and email to family members. This was necessary because it was their mail or information that had arrived at my address.
Eileen balanced check books (ours and Mom's). So you can see we were getting shit done.
On Thursday, I met with my boss Jen and the outgoing Christian ed director. In the course of the conversation I figured out that the visiting pianist for this morning's wedding might actually be a professional type player. Omigod.
The piano is not in tune. I had figured it would probably be fine for the usual friend of the bride who is going to play. But once I suspected otherwise I started attempting to get the piano tuned.
As I write this on the morning of the wedding the tuner (who borrowed my key last night) is probably tuning or has tuned the piano by now.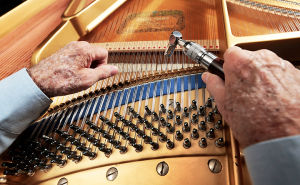 Getting shit done.
I am trying desperately to turn my eyes towards some R and R on the upcoming vacation. Relaxing to get out of town for sure.
Like last weekend I have a busy weekend of playing ahead of me. I have two weddings today and tomorrow of course is church. The weddings are weird because I am only doing the traditional organ pieces. What I call walking in and out music. For this morning there are  also a couple of hymns I am to lead.
Despite this I have been madly trying to make sure I can play the scheduled stuff well.
I think my concern is more evidence of burnout because, hey, they're just weddings!
O and today is Eileen's and my 39th wedding anniversary. My work has pretty much dampened any celebration for today. I think we will probably go out after church tomorrow.