Okay, I know it's been a while but my life has been even weirder than the usual Covid crazy stuff. First of all, I went into a bit of a stall and wasn't able to do much composing until last Friday. I'm not sure what was going on but I found myself unmotivated to keep working on my piece for trumpet and organ. This is tricky because like writing poetry and other stuff, I find that I am working on stuff even when I'm not consciously doing so. Some of that might have been going on since talking to my therapist had the usual effect of raising my spirits a bit, and after the session last Friday I went over to church and did some work on the piece.
I had a weird Sunday. My boss didn't let me know that she wasn't going to be there as planned at church to stream the morning service with me. No harm done. But my Subaru went into second gear on Saturday and refused to come out of it. Hence, I couldn't restart it since I couldn't get it in Park which is necessary to restart. (Thanks to Jeremy for fucking with this for quite a while trying to solve it.)
Okay. I thought I would just walk to work on Sunday morning which is what I did. Eileen accompanied me and I did my usual streaming bit.
I haven't been able to hear what Jen and others are doing through the app I am using to stream. This means if I want to hear what is happening I have to hoof it into the other room where Eileen is using her phone to watch the stream. Unfortunately there is a bit of lag and I barely made it back for my parts Sunday which was funny. Plus I'm pretty sure when Jen put me up on the stream to play the prelude I was looking at some music.
Elizabeth arranged for a tour de force World Birthday Zoom party for Eileen in the afternoon. That was amazing. It was good to see all the extended family in Michigan, California, Ohio, and England. After the party I walked back to church alone for a diocesan Ordination service which was a disaster.
I have since found out that Jen was wrestling with the multiple actors and planners to pull this service off as safely and elegantly as possible. Everyone was wearing masks which was good. However distancing wasn't working very well. Jen had to ask people to move (she told me later) to distance and still late arrivals weren't always sensitive to distancing.
I had several very weird moments. I don't need to relive all of them here. The most stark one was I was improvising the postlude (all of the music was improvisations on hymn tunes presumably hymns that the ordinands would have wished we could have sung together) and glanced in my organ rear view mirror to see the entire congregation in masks standing and waiting and watching me play. It was a bit of sci fi moment. Since they were waiting and I had already worked my way through the melody three times, I quickly ended.
Silence.
Masked people standing and staring silently.
I stood up and looked at them.
I gave a little wave.
They began to move a little.
I quit looking.
On my walk home, I found myself remembering a little sentence from one of the the post Vactican II American docs which I shared with Jen today: "good celebrations foster and nourish faith, poor celebrations may weaken and destroy faith"
I felt that what small remnants of faith I have left had been pummeled out of this world by this service.
So Sunday afternoon and all day Monday I was in a bit of a weird funk. But today I had a chance to compare notes with Jen and found out I wasn't the only one upset with the service.
That helped.
One of the things that Jen and I thought of independently was "why the fuck have communion inside a building in a time of Covid 19?" Jen said she suggested having an outdoor ceremony. No go. Dropping the communion aspect. No go.
In fact, the Bishop who was visiting from Indiana insisted on delivering the host personally to each person bring him into contact with everyone present at least once. Yikes!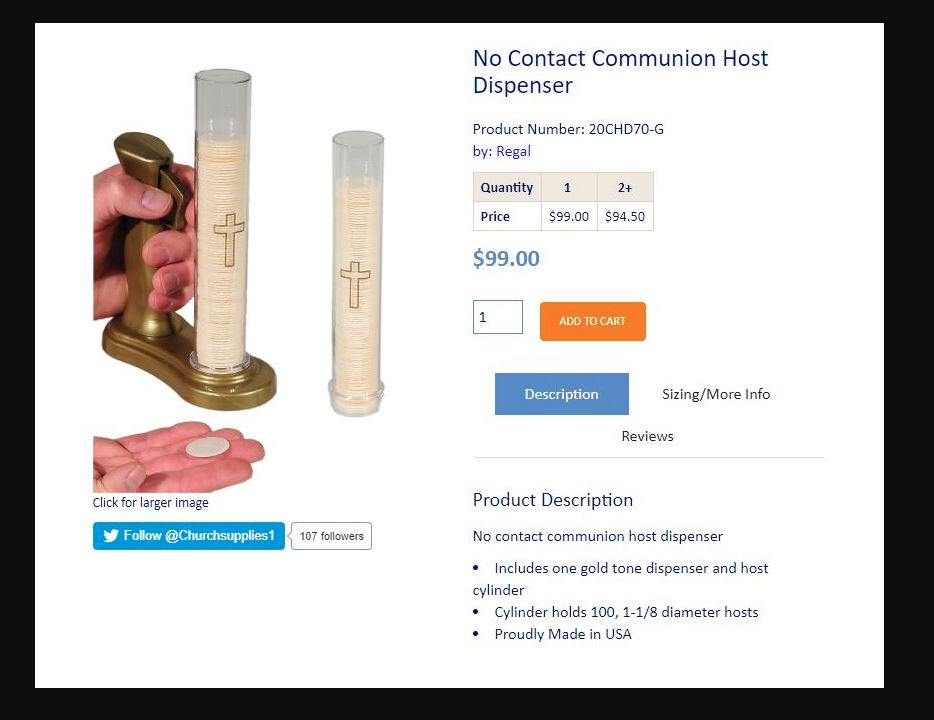 Thanks to Son-in-law Jeremy for pointing out both of these things in response to a discussion about receiving communion.
I guess I might as well share that all of the people in the front row at this ceremony had just arrived from Florida. Florida.
Anyway, I'm doing slightly better now after Jen and chatted this morning after staff.