I'm coming up with a slightly new system for organizing my books. I am putting some books in sections, shelved by theme as it were. My boss and her partner do this. I have been evolving this way for a while. All my poetry is together. All my books on music are together. Recently I decided to put my African American Spiritual books, folk music books and collections into one place. Sort of my folk music section.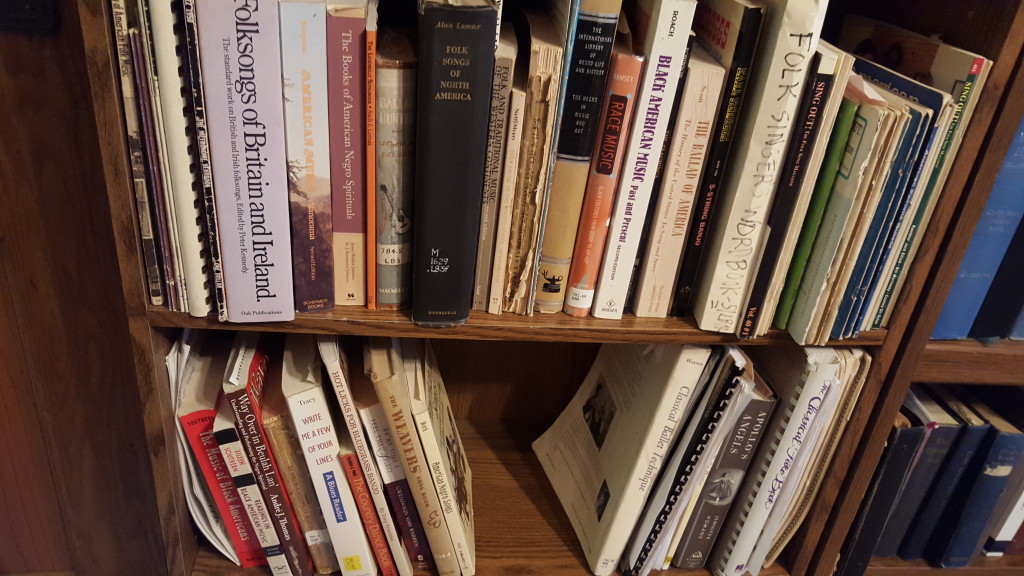 You can see my small ballet section on the lower right which I need to keep out of necessity during the school year.
I have my hymnals in one place.
I have started a section I think of as Music and Liturgy which includes Church Music as well.
This morning I came up with the idea of having a choral technique section. I have quite a few books just on this topic and it will be handy to have these reference books in one place for ease of access.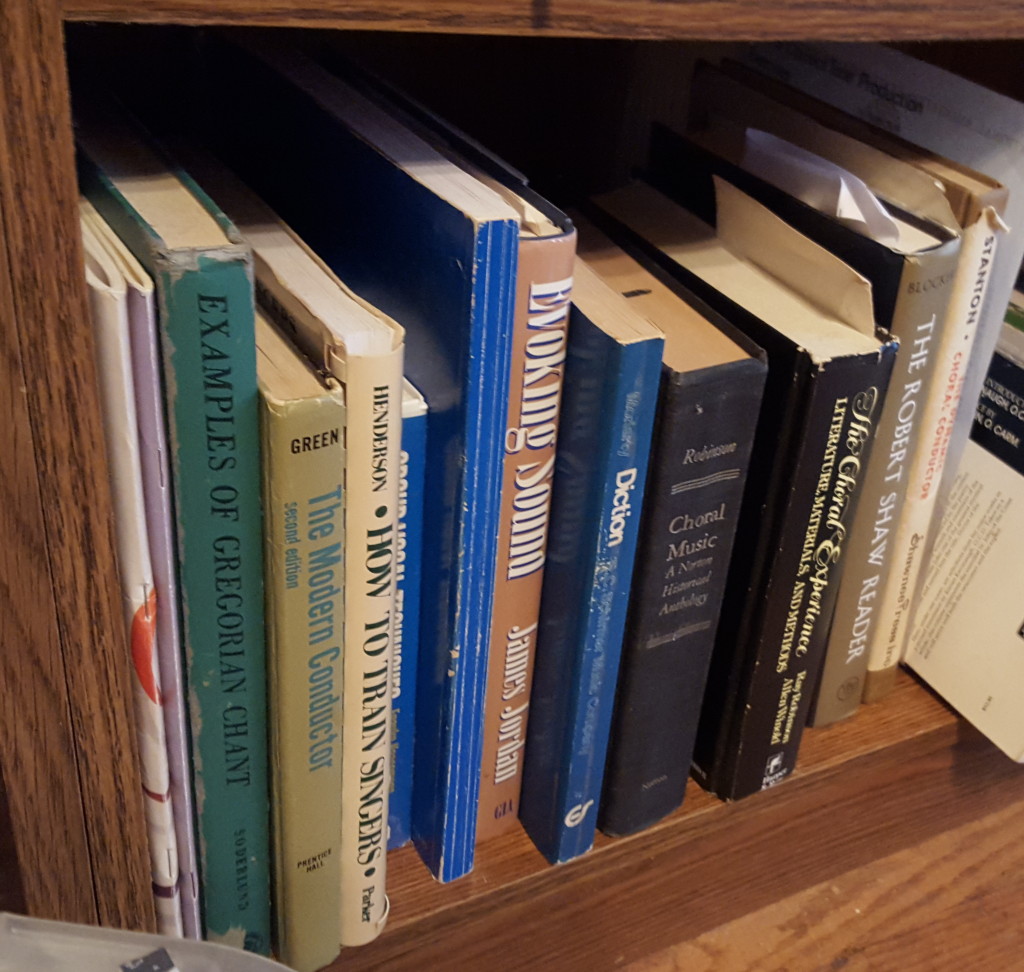 And I plan on keeping my current church books and hymnals in one place for easy reference.
This last thing is not a new idea.
I like looking at books and was recently inspired by looking at my brother's collection. I also worked on putting more books in order upstairs yesterday. This all has a serious calming influence on me.
As I continue to think about issues like gun control and police deaths and killings, it has occurred to me that implicit in much of the discussion is whether or not violence is a way to solve problems.
I saw something on Facebooger that made me think. One of the problems with carrying guns openly is that it suggests that violence is an answer to conflict. And it suggests this idea to our impressionable children. Wow. I hope that's wrong.
I can't believe people seriously think this man would be a good president. God help us.
Very cool. First Anglican clergy in the US.
I wish I had as much confidence in people doing journalism today  as this man's contemporaries had in him.
This guy sounds very interesting. He got his first symphony job without a degree. That's not gonna happen these days.
These two college presidents wrote letters to the NYT. I think they make some good points.