One of the nice things about having a librarian for a wife is occasionally I run across books and ideas I might have missed otherwise. This morning this book was laying on the table. I picked it up and read it over my morning coffee.
Chris Van Allsburg is the author of 2 famous children's books, you may recall.
This is his first non-fiction book apparently.
This book is the story of a former charm school teacher, Annie Edson Taylor, who decided to court fame and fortune by being the first person to go over Niagara Falls in a barrel. If you look closely above you can see her specially constructed barrel as it approaches the edge of the falls in the pic above.
As usual, Van Allsburg's pictures tell the story with texture and depth.
Doris Hull was the model Van Allsburg chose for Annie.
This was a good way for me to wake up this morning, reading about an elderly woman who reached out for a dream and didn't quite succeed the way she imagined. Recommended.
Ground in C Minor by Henry Purcell – YouTube
I planned to embed this video but the uploader turned off that option. Sheesh. Wouldn't want to extend the meager influence of obscure classical music, would we?
Anyway, it's a lovely piece, played well.
This particular video got me asking questions about the piece I was planning to play for the prelude Sunday.
Since the opening hymn is "Christ is made the sure foundation" sung to Purcell's tune, WESTMINSTER ABBEY, one of the options I considered for organ music was playing some of his keyboard music for the prelude and postlude.
I have been a fan of Purcell since I was a young man. I met a friend, Dave Sieffert, when we both were searching out the same  beautiful hard bound edition of Purcell's music in a musty basement music library at Ohio Weslyan.
Sieffert was himself a larger than life figure who could have stepped from the pages of a Purcell opera or better yet of a Dickens novel.
He brandished a pipe and was given to yelling out the words, "Cheap Fuck!!," at inopportune times. He seemed to spend his post college years between church music and rock and roll. He died a few years back. His memory colors my fondness for Purcell.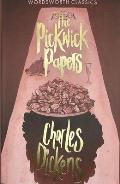 I found a lovely "Ground in C minor" in my little Dover collection of Purcell. It's marked Z. T 681 (Z is for Frank Zimmerman, the man who cataloged much of Purcell's music).
I thought it would make a good prelude. I came home and checked it out on YouTube. The recording linked above was the one I found and it was the piece I had chosen but there were some significant differences. I liked the YouTube one a bit better and investigated.
It looks like the one in the YouTube (and also the one I plan to play Sunday) is probably by William Croft who was in the next generation of English composers after Purcell and was mightily influenced by his work.
I searched and found a copy of the Croft rendition on Werner Icking's music page. Thank you, Werner Icking, whoever you are! His music page has some wonderful arrangements of many pieces of early music. I bless him for sharing the wealth. The Croft piece is probably Purcell work ZD 221. I went ahead and attributed it to Purcell. It looks like Croft took ZT681 and re-worked it. So there is some Purcell material in there.
*********************************************************************
David Honeyboy Edwards, Delta Bluesman, Dies at 96 – NYTimes.com
Edwards supposedly ran with Robert Johnson.
I am a fan of Johnson and have actually learned some of his guitar licks.
********************************************************************
The Haimish Line – NYTimes.com
Haimish: adjective, having qualities associated with a homelike atmosphere; simple, warm, relaxed, cozy, unpretentious, etc.
Origin: Yiddish < Ger heimisch, homelike: see home & -ish>
*********************************************************************
Falser Words Were Never Spoken – NYTimes.com
You know all those quotes on bumper stickers, Twitter and Facebook? Many are misattributions.
*********************************************************************
Susan Fromberg Schaeffer, Novelist, Dies at 71 – NYTimes.com
I remember discovering this writer when one of her poems was published in The New Yorker in the 70s. I never did read her novels.
*********************************************************************
I saw where one high-schooler recommended this to another on Facebook. Hmmm. I think you need a phone for the best use of this one. Or at least friends.
********************************************************************