One of the ballet teachers has been ill this week. She canceled her classes on Monday. Yesterday she asked them to meet without her and appointed a student in each class to lead them.
I was impressed with both the student leaders and their classes yesterday. The energy was a bit different, almost goofy. But the focus was pretty much there. And the discipline.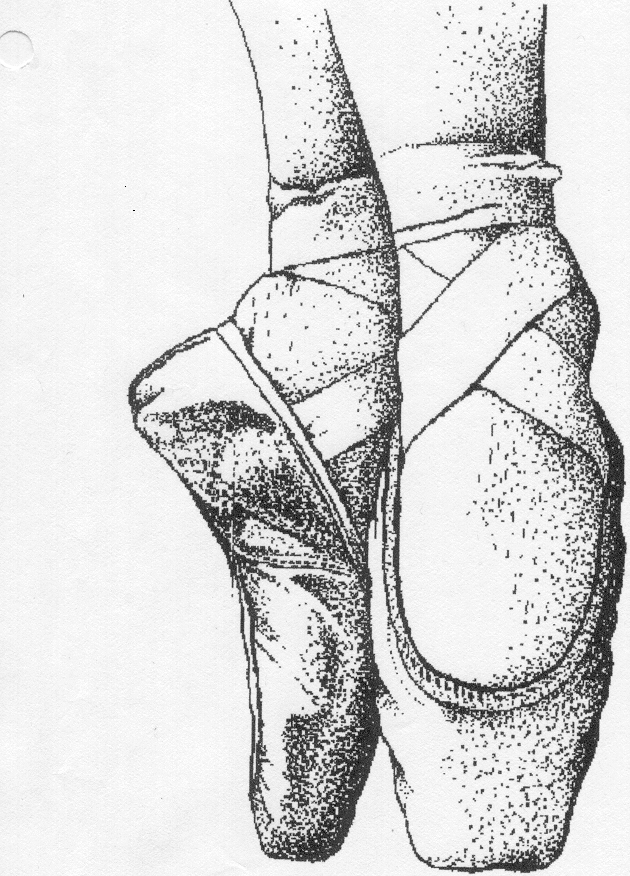 The series of moves in a given dance exercise are called "combinations."  The student teachers began by giving these instructions for each exercise, but encouraged class members to offer their own. Which they did. The spirit in which this exchange went on was giddy but respectful.
In one of the classes, the teacher had prepared a handout on "The Physics of Dance" (link to html version of this handout). The student leader led the class through a quick review of it. She told them that she wanted to do her graduate study on this topic. She seemed to be very versed in physics.
I tend to think of college students a bit negatively these days. I live near a conservative college plus when I meet people who are college educated they often have huge holes in their reasoning and even empirical knowledge.
Watching ballet students has changed this a bit in me.  These students are actually too old for a conventional ballet career. But they love the dance. And they work at and it and do it well.  Their personal character is obvious.
When I taught Music Appreciation a few years back, it seemed to me that students were basically looking for another notch on their belt to get them closer to getting a degree. Most were fundamentally disinterested and unmotivated. At best they were mildly curious. I saw this as a challenge and enjoyed awakening in them a sense of their own ability to connect to music.
I can't imagine them having the motivation I see in these ballet students. Probably an unfair comparison. But nonetheless it has been instructive to me to get a better perspective on the capabilities in college age people that I believed were there but lacked anecdotal evidence of.
Encouraging.
************************************************************
*************************************************************
Michel Martelly Pledges Reconciliation in Haiti – NYTimes.com
I have been sort of following this election. We elect actors to public office in the USA,  so why not pop singers in Haiti. It will be interesting to see how this man governs.
*********************************************************************
Detroit, Losing Population, Makes Plans to Shrink – NYTimes.com
Michigan feels like it is preceding the rest of the country in sinking into a black hole.  I mourn Detroit and her symphony and her many wonderful attributes like the Art Institute, the great historical architecture, my alma mater Wayne State, and many other things.
*********************************************************************
Hunting Birds of Paradise – NYTimes.com
A surprisingly interesting portrait of Bill Cunningham, the 82-year-old New York Times fashion photographer.
Good quotes:
Talking about the time he refused to take money for his work at Details after Si Newhouse bought the magazine, Cunningham says: "You see, if you don't take money, they can't tell you what to do, kid. … Money's the cheapest thing. Liberty, freedom is the most expensive."

Cunningham is asked if he has ever had a romantic relationship in his life.

"Now do you want to know if I'm gay?" he says, smiling uneasily.

"Isn't that a riot? Well, that's probably why the family wanted to keep me out of the fashion world." Then he answers simply, "I haven't," adding, "I suppose you can't be in love with your work, but I enjoyed it so much."

Talking about his Catholic faith as "a good guidance in your life," he gets choked up for a few seconds before grinning and confiding: "As a kid, I went to church and all I did was look at women's hats."
*********************************************************************