At the end of Wednesday night choir rehearsal, we traipsed down the ste ps to sing through the anthem with organ accompaniment in the church. We were rehearsing the anthem for today, "Now We Are Ambassadors" by Felix Mendelssohn.
It's an adaptation of a Tenor/Bass duet in his St. Paul.
It is also a quote from the epistle for today.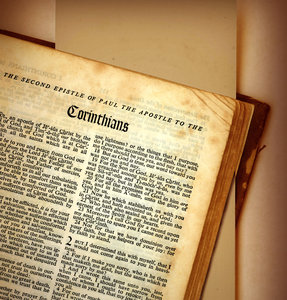 At the very end of this rehearsal, a soprano asked me about the pronunciation of the last syllable in "ambassadors." We had discussed this upstairs during the rehearsal a bit. I wasn't satisfied with how I was asking people to pronounce it. The soprano pointed out that we were singing it inconsistently throughout the group. She was right. I had already dismissed the choir and decided I would look it up before this morning so I could suggest a more clear way to pronounce the "ors" in "ambassadors."
A good source for this sort of thing, one that I return to over and over is Madeline Marshall's The Singers Guide to English Diction. I pulled it out this morning.
In it, I learned that the syllable in question is a diphthong like in the word "no." I was surprised.
I haven't been trained in solo singing, only how to coach a a group of singers. I can do the latter with a degree of success so that my choirs tend not to be as bad most church choirs I hear.
Anyway, I hadn't realized that we were singing a diphthong.
The two sounds are o and u, respectively the "o" sound in the unstressed syllable of "obey" and the "u" sound in "full." It's number 4 in this chart: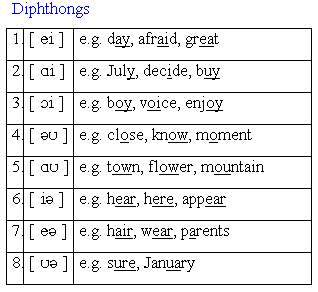 This morning I will point this out to the singers and ask them to elongate the first sound for the sustained vowel closing to the second at the last minute.
This should work.
********
UPDATE
So Eileen got up and we were talking about this pronunciation thing and I looked up the word, "Ambassdor." It turns out I was wrong. It's not the diphthong sound. It's only the o (as in the unstressed syllable in "obey"). But since the pronunciation properly ends in in "r" sound, in singing we change that sound or omit it. Here's a link to a pronunciation of it if you're interested.
FINAL UPDATE
Before we left for church, I consulted Madeline Marshall again and decided that the syllable in question in what she calls the "unstressed" syllable. I had the choir say the word, the way it's pronounced on the link, then say it without the "r" sound, then sustain it. Voilá. They made a good sound.